Booking a Trip? Timing Is Everything
By K.C. Summers, September 26, 2012 06:01 AM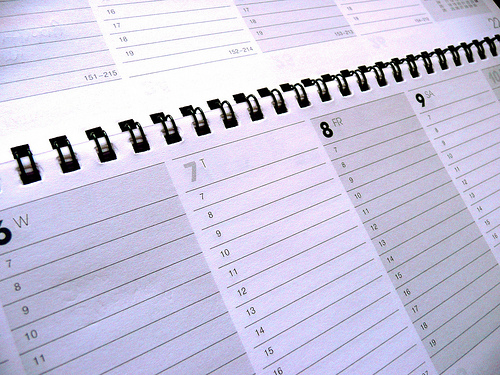 The giant travel aggregator site Kayak has some advice for consumers on the best times to book travel in order to snag the cheapest airfares.

Drumroll please...

Don't book too early, and don't book too late.

OK, that's slightly glib. But that's basically what the site -- which says it averages 100 million search queries a month -- concluded after sorting through a year's worth of data. Among its recommendations:

Book domestic trips 21 days before departure. Those who went searching for airfares way early -- like six months before their departure date -- found prices to be 19 percent higher than the average of all U.S. domestic fares clicked within six months of departure ($406 vs. $342). When clicked five months prior to departure, fares dropped a tad, but were 18 still percent higher, and then dropped further with each successive month. But those who clicked 21 days before departure found fares averaging 8 percent lower than the average ($342 vs. $370). And the poor souls who waited till one week before departure to click? Their fares were 30 percent higher than the low.
Book international trips 34 days before departure. Folks who clicked on airfares a little over a month out found fares averaging 4 percent lower than the average of all U.S.-international fares clicked within six months of departure ($977 vs. $1,016). That's about as good as the savings got. Obviously, timing is not as critical here.
Try to depart on a Saturday and return on a Monday for domestic trips of up to a week long. Kayak says fares are 16 percent lower than average on those days. For domestic trips longer than a week, try for a Tuesday departure and Wednesday return, as fares are 10 percent lower than average then.
For international trips, the Tuesday-departure, Wednesday-return advice also applies. The site says you can also save a bit by departing on Fridays or Saturdays and returning Mondays.
In my own experience, these tips ring true -- although nothing about airfares is ever logical, really. But I have generally found Tuesdays and Wednesdays to be the best days to fly internationally. Domestic flights are more of a crapshoot. As for when to buy, most sites these days have an "Are your dates flexible" feature, which I strongly recommend using if you can. It's amazing the difference a day or two can make in airfares.

Readers: What's been your own experience? Got any tried-and-true tips on the best times to book travel, and best days to fly?

Image by photosteve101 via Flickr