How We Do It: Finding Great Places To Stay On Vacation
By David Porter, October 21, 2011 02:49 PM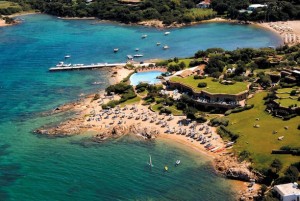 We are often asked, "How do you find such beautiful properties to stay at when you travel?"

We have a systematic process that we use to cull out beautiful properties, and we're happy to share it with you. However, I'd be remiss if I didn't simply instruct such inquirers to simply follow our The Roaming Boomers website. :-)

On the other hand, we understand that we can't be everywhere in the world, so here is the system that we use.

Before I begin, there is one caveat I should mention; we are predominantly a luxury travel website. Nonetheless, I'm confident that anyone will find the perfect vacation resort using our system.

If, however, you find a place in this list that is just beyond your reach financially, you might take a peek at 5 Star Resorts on a 3 Star Budget.

OK. Let's begin!



How to Find the Perfect Vacation Resort


Besides this list, we also regularly visit local Convention & Visitor Bureau websites, local travel bloggers, as well as the various websites of interesting properties.

When we're choosing a property, the #1 thing we are looking for is unparalleled experience. Experience can come in the form of luxury, uniqueness, or even staying in a yurt ( our yurt video)!

Well, there you have it. I promise, if you spend a little time clicking through all these links, you are certain to find a destination property to make your heart go pitter-pat. We certainly have!

David and Carol Porter are contributors on the AARP blog, blog regularly at theroamingboomers.com and keep us updated on their travels via their Facebook Account.