London's Top 5 Hidden Spots
By David Porter, May 2, 2012 08:04 AM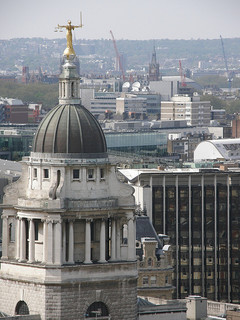 Americans will be flocking to London, England this year for the 2012 Summer Olympics and the Queen's Diamond Jubilee, which marks 60 years of the Queen's reign.

While many are certain to stampede London's most famous attractions - the London Tower, Westminster Abbey, London Eye, St. Paul's Cathedral, the British Museum, and London's famous National Gallery, we thought you might like to know some of London's hidden gems.

To help you beat the massive crowds, and enjoy a far slower pace of visit, we asked renowned concierge Frank Laino, with The Stafford Hotel London, to point out his top five off the radar attractions for Americans visiting London.







London's Top 5 Off the Radar Attractions


Frank has served up some very good ideas.

Do you have any off the radar London tourist attractions to share? If so, tell us about them in the comments section below.

David and Carol Porter are contributors on the AARP blog, blog regularly at theroamingboomers.com and keep us updated on their travels via their Facebook and Twitter accounts.