Make Last-Minute Deals Work for You
By Lynn Addison, December 04, 2014 01:38 PM
Does the phrase " last-minute" make you nervous? It shouldn't. All you need to know is when you want to go. If your agenda isn't set in stone, and if you're willing to spend a little time on research, you can put together a perfect vacation in no time. In fact, some of the most savvy travelers plan all their travels this way. Here are some of their best tips.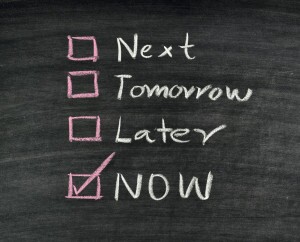 Make some preliminary decisions. Start by balancing your cost savings with the time you're willing to spend on research. How long do you want to spend looking for deals? A day? Two days? And what are you looking for? A great hotel or a cheap one you'll barely be in? The best airfare? An entire package? Once you've decided on these basics, you're ready to hit the Internet. Sit down and start a Google search to look for what you need.

There are lots of travel-specific and all-inclusive websites that will make your search simple — lastminute.com can save you up to 70 percent on airfare, hotel rooms, activities or entire packages. Travelzoo.com screens thousands of websites and e-newsletter deals for you to peruse.

Here's something important to remember: Lots of airlines and travel websites track how many times you've visited — and they may change their prices accordingly. Diabolical, right? Therefore, take an extra minute to clear your Internet browser's history, cache and cookies — so that every time you visit, it looks like it's the first time.

Airfares: Sorting it all out. Although you can find good deals at the last minute when an airline has seats to fill (use lastminute.com and lastminutetravel.com or the airline's website), you'll typically find more choices and better prices if you start looking for fares a few weeks out. There's plenty of help here with the regular travel sites. There are also as many opinions about strategy for booking as there are flights. Sundays are typically a good day to purchase fares. So are Tuesdays and Wednesdays. Remember that the cheapest days to fly are the least popular ones: Tuesdays, Wednesdays and Saturdays. And of course, you know the red-eye or the first flight in the morning will be cheaper and will save you time in the airport — so consider traveling during these off-peak hours.

Hotels: Get great deals the night before. Let's say the hotel is a deal breaker for you — you're planning to sleep in and eat in, so it's got to be fabulous. Compare the offerings listed on hotel websites with the prices quoted on websites such as lastminutetravel.com, Kayak.com, hoteltonight.com and hotels.com. Don't forget the old standbys: Travelocity and Expedia can sometimes get you the best deal. Remember that memberships in organizations like AAA and AARP might save you additional money. And finally, don't be afraid to call the hotel directly to bargain for the best rate. You may be surprised what telephones can still do for you these days.

>> Get travel discounts with your AARP Member Advantages.

It's good to remember that hotels always have a deal going, and it's safe to save your booking until you've gotten the rest of the trip planned. But there are few caveats. Look out for taxes and fees. You may have to dig a little deeper online than you're inclined to. For example, some sites will give you a price per night, but you won't see the added taxes and fees until you click "book now." Look for fine print on the length of your stay, too. The default on some sites is two nights, and you have to adjust that to reveal the true cost per night of your planned stay. When you're checking out, look for a daily resort fee tacked onto your bill. You can often negotiate to have it removed. Sometimes a simple "I didn't use the pool or the gym at all" will take care of it.

Grab a car on the go. Plenty of websites for rentals, too. Try Hotwire.com and lastminutetravel.com. And check the actual company websites for special last-minute deals. Remember that renting a car at an airport location costs more. If your destination is a small city or a non-hub airport, reserve a compact car. There's a good chance there won't be any available when you arrive (companies know most people don't like to drive them), and you'll get a free upgrade.

Also of Interest



See the AARP home page for deals, savings tips, trivia and more.