Climb Every Mountain? Not This Time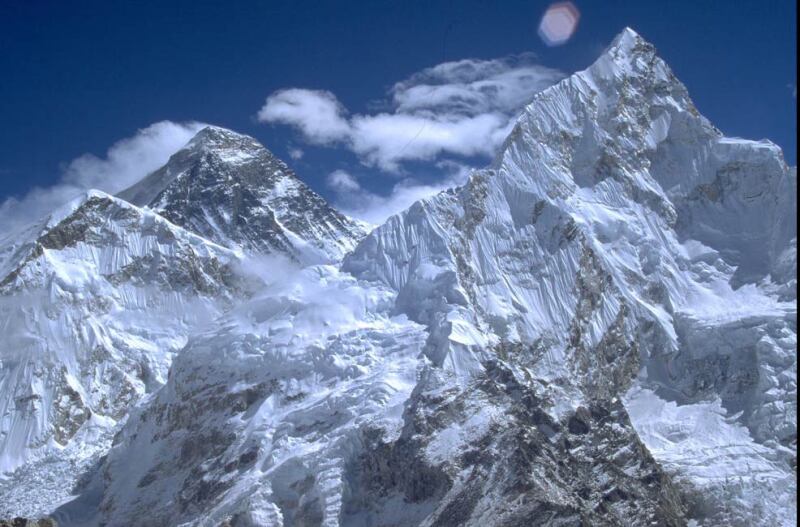 Min Bahadur Sherchan, 81, turned back from the summit of Mount Everest on May 28 because of bad weather, failing in his attempt to become the oldest person to climb the world's highest mountain. The Associated Press reports that Sherchan held the record from 2008, when he scaled the peak at the age of 76, until last week, when 80-year-old Japanese climber Yuichiro Miura surpassed him.

More details about Miura's story are emerging today as well. He has climbed the mountain twice, successfully summiting at 70 and 75. He told the Associated Press that he won't be back at 85. After he removed his mask and posed for pictures at the top last week, he says he had no more strength left and had to be helped back to camp.

Join the discussion: Where would you like to travel?

He'll continue to ski, however, following in the footsteps of his father, who was still tackling the slopes at 99. You might remember Yuichiro Miura as The Man Who Skied Down Everest - the subject of a 1975 documentary about his death-defying 1970 feat. He has also skied down Mt. Fuji.

These stories are filtering out of Nepal on the day the country celebrated the 60th anniversary of the first ascent of Everest by Sir Edmund Hillary and Tenzing Norgay. Norgay, who was Nepalese, was often in the shadow of Hillary, and so it was doubly significant that Sherchan, also Nepalese, could have reclaimed the record for his country. But it wasn't to be.

Hundreds of people try to climb Everest during the spring season each year. In 2013, according to reports, eight people died in the attempt, including four Sherpas. Expedition fees (up to $70,000) are an important source of currency for Nepal, but controversy over the level of preparation of climbers, the environmental costs of the expeditions and even whether climbers can broadcast their triumphant feats live from the top of the world cast a slight shadow on today's celebration.

Meanwhile, despite the temptation to imagine a rivalry between the two octogenarian climbers, Miura told the AP there was no such competition. And his advice for others who might follow his example - in having a rewarding and productive life, if not in climbing the world's highest peak:

"It isn't just about staying healthy ... it's about having goals."

Watch this 2005 climb to the top filmed and edited by mountain guide Tom Torkelson...


Also of Interest

Join AARP: Savings, resources and news for your well-being


See the AARP home page for deals, savings tips, trivia and more

Photo by travellertheworld via Flickr