One Perfect Summer Day: Fire Island, New York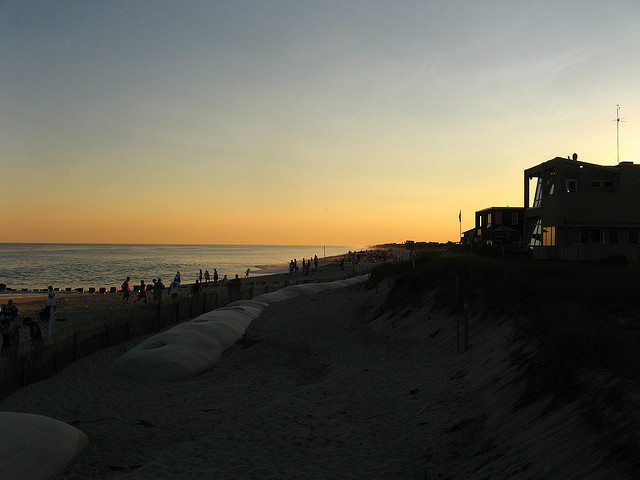 With a summer full of high gas prices and rising hotel prices, there's a lot to be said about visiting national parks or even state parks this summer. But I'll go one step further: Visit a national seashore instead.

For my money, few places are better than Fire Island, New York.

Imagine a place a hour east of Manhattan by train or car, then a short 30-minute ferry ride across the Great South Bay. It's 32 miles long, never gets more than a half mile wide. It has 19 communities, and, with the notable exception of fire trucks and emergency vehicles, there are no cars. You get around by walking along the beach, bicycling or swimming.

It's a great and affordable day trip. You can either drive your car across the bridge on the west end of the island to the Robert Moses State Park and then begin your walk along the beach. Or go further east on Long Island to Bay Shore and catch a ferry to any number of communities.

The most commercial community, Ocean Beach, has the majority of restaurants and stores. Further east, from Sayville, you can catch the ferry to the Sunken Forest, which run by the U.S. Park Service.

It's a easy, simple, affordable day or weekend trip. And once on the island, you won't have to walk far to find your own secluded stretch of beach.

Photo of Fire Island, NY via Flickr user greenbk.