Put a Lock In Your Love in Siberia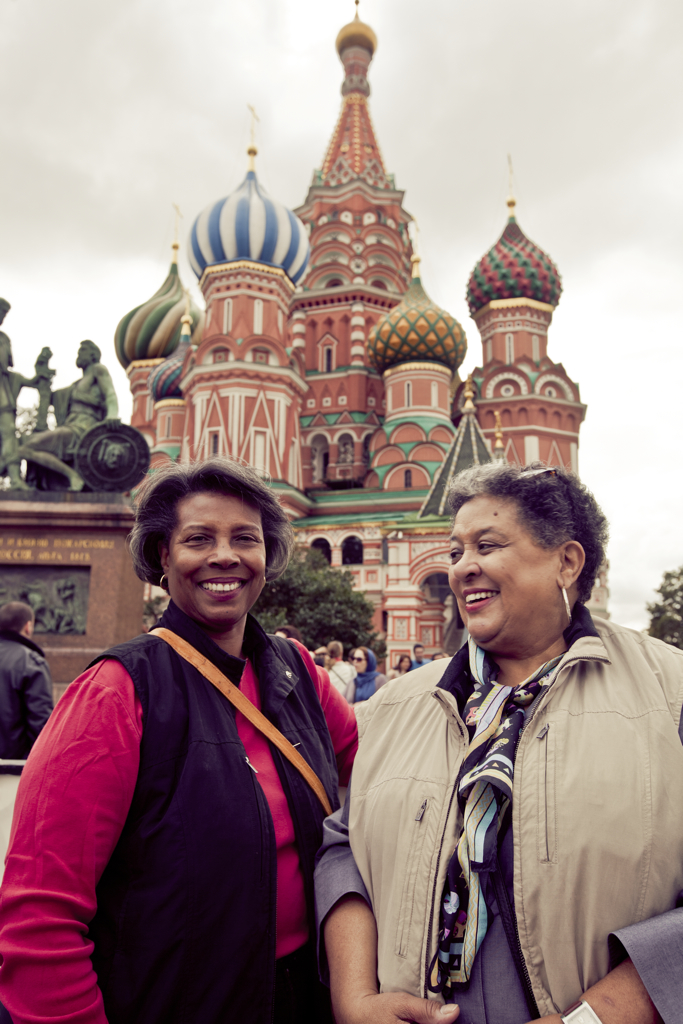 1 st stop along the Trans-Siberian Railway -- Russia!

Never in my dreams did I expect to be on a luxury train traveling from Moscow to Beijing! So when we began our trip, I was delighted to journey into a part of Russia that I only knew from films and stories about the Cold War.

I was in Siberia and in Ekaterinburg, one of oldest cities in Russia that is near the crossroads where Asia and Europe meet - wow! Like everyone else, I had some preconceived ideas about Siberia - cold, drab, desolate, and grim. Wrong!

This city was nothing like that at all. It was full of culture, lots of theaters and museums, beautiful parks, and wide, open spaces. Like many Russian cities, the streets of Ekaterinburg were adorned with many monuments and churches (on what seemed like every corner).

We had a surprise encounter with a local tradition while there which was so cool! It happened when we haphazardly followed a wedding party who was taking pictures near the Iset River. The bride and groom had on boxing gloves to allegedly signify that they would be boxing throughout their marriage (but with care!). Then they led us to a bridge that spans the river, and on that bridge, were hundreds of locks attached to the sides of the bridge!

We admired all kinds of locks...heart- shaped, industrial strength, and whimsical, small, dainty ones too. Most had inscriptions or initials engraved on them. A lot of thought must have gone into selecting and decorating the locks because each was unique in character, colorful, sassy and playful.

So the "locks" tradition is that once the couple fastens their lock on the bridge they throw the key in the river and therefore commit to their life together, forever. Some locks looked like they had been there for years - I mean like 50 or more as they looked melded into the bridge ironwork.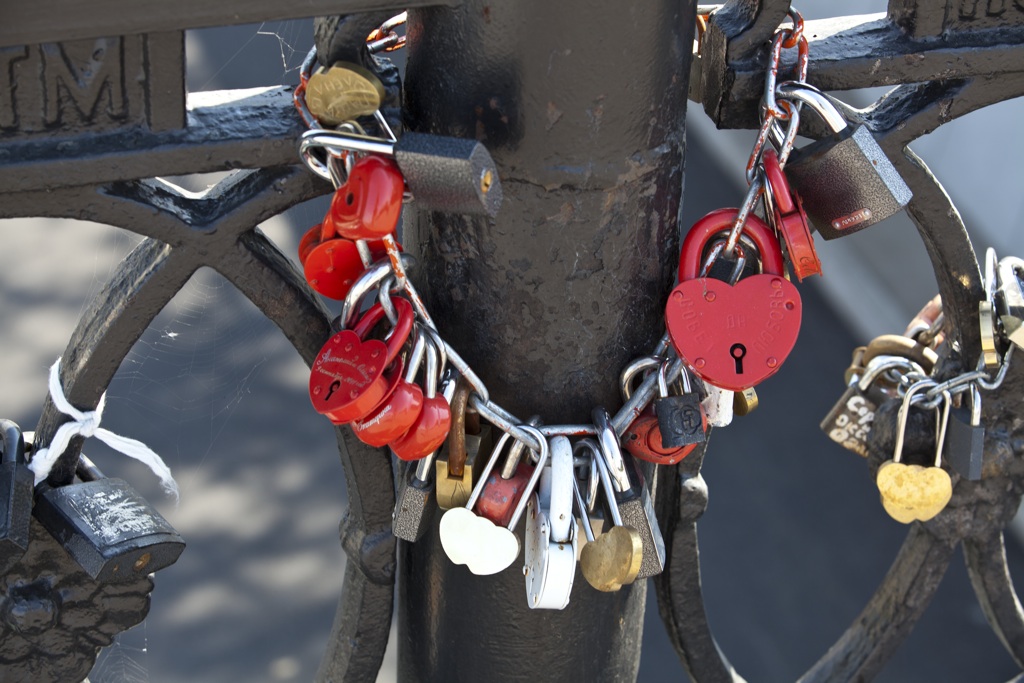 This colorful display of love and great imagery of "sealing the deal" in relationship commitment got me thinking. How long do these locks stay on? What if mother nature wears it down and it breaks? If the couple divorced, do they come back to the bridge and cut the locks off? How many of the couples return to the bridge to renew their commitment? And what if you can't find your lock...is that bad luck?

The idea was cool and I thought it was a fun way to "seal" the testament of love. We were so busy filming then, but now I'm selfishly thinking that I should come back and put a lock on for me and my husband of 30 years!

- Regina Fraser, one of the Grannies on Safari.

Watch, from the Grannies: