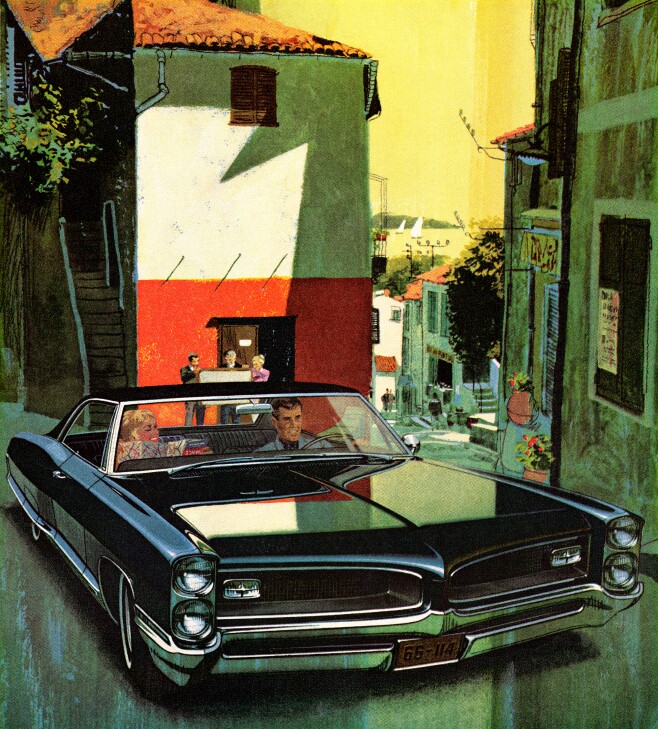 I love road trips. I've been crazy about them ever since the days when my parents loaded my two sisters and me into the Pontiac station wagon and went off to visit relatives or take a family vacation. On Sundays we would go for long family drives, and I always secretly wished my dad would aim the car toward the unknown and we'd be off on an unexpected adventure. Flying will never hold the anticipation and joy the highway does for me - but that doesn't mean the long and winding road can't be even sweeter.
Learn how to prepare for and save on your next road trip »
Mapquest, Google Maps and GPS are all designed to get you from point A to point B the quickest way possible. But what if I don't want to be that efficient? A website called Roadtrippers.com finds me the most interesting route for my journey.
When I plugged in the trip I've been taking for five years to escape New York City, I found that with little more than a ten-mile diversion I could be relaxing at an stunning, unknown natural preserve or eating at a 95-year-old hotdog stand in a Chinese pagoda! All sorts of non-fast-food treats can be had on the weekends when travel is heavy. Look for a church or a community-run food stand selling fresh baked goods and hot coffee.
When conversation in the car gets a bit dull I like to turn to podcasts; my collection is always full of great interviews and stories. Load them onto a thumb drive that's compatible with your car, or just plug your smart phone into the USB port. Listening to fascinating discussions makes the trip go by much faster.
For music, I make my own playlists to avoid being stuck with an assortment of radio stations I don't like. One year my husband and I each made our own DVD entitled "My Life in Music." We chose songs that had played a significant role in our youth and told each other stories about why each song was important. My DVD's first selection was the Captain & Tenille's "Love will Keep Us Together." It was my very first 45 rpm; my mother bought it for me at a flea market.
Get discounts on hotels, airfare, car rentals and more — AARP Member Advantages. »
I spend most of my traveling life getting from one destination to another by flying at 30,000 feet. But I have always felt more transported when I'm on the ground.
PS: If you're traveling with pets check out Bringfido.com, which makes it a breeze to find not only pet-friendly accommodations, which you may need for a longer road trip, but attractions that will let your pup get in an exercise break now and then.
Illustration: CSA-Printstock/iStock
Also of Interest

See the AARP home page for deals, savings tips, trivia and more