Just like anything else, traveling takes practice, patience and hard work. What do I do to make my trips as stress-free as possible? Here are a few of my battle-tested tips for a smooth journey.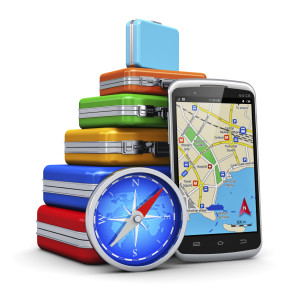 Have a plan

Your plan is your best friend. Involve everyone participating during the planning stage so all will feel invested in the vacation. Try creating a planning folder (digital or real) and put everything in it. At AARP's The Travel Experience (travel.aarp.org), you can research travel destinations and then create, save and share itineraries. Make sure everyone has chosen and planned at least one activity.

Create a packing checklist

This one is so simple and yet it's pure planning gold. Leave out a pad of paper a week before your trip (or create a list on your smartphone) and begin to write down what to bring as the items come to mind. Then create a document and print it out. Add to it while you're away as you buy things, then use it to pack for the trip home.

Sign up for the AARP Leisure Newsletter »

Travel against traffic

If you are traveling during a crunch time and have flexibility, you could save money and avoid the most stressful times to fly. Most booking and airlines sites have calendars to show when the cheapest days and times are to fly to your destination. Just check off "my dates are flexible," and you'll find the least expensive days, which are also the lightest travel days.

Secure your seats

You may be on a budget, but it pays to spend a little extra for preferred or advanced seating. Airlines have decided to charge you for sitting together and some even charge extra for window/aisle seats. But if you do want to sit together, it's worth the extra money so someone doesn't end up sitting in a middle seat alone.

Bring ear plugs

Create your own quiet, stress-free zone by flying with an expensive set of ear plugs. I find most airport stress comes from crying babies, CFOs barking on cellphones and the endless announcements about flights you don't care about. I slip these into my ears, and it instantly creates a more relaxing experience.

Rehearse the security line with kids

Parents stress about the airport experience with children in tow, particularly going through the security checkpoint. Do a "practice run" the night before. Pretend your kitchen table is where you put your things, a salad bowl acts as a bin, a doorway works as a metal detector. The more you prepare and make it an adventure, the less stressful (and quicker) going through security will be.

Snacks. Seriously!

I always have an energy bar, a bag of mixed nuts or packs of crackers with me — something that can live in my purse or bag for months and still be fine (in other words, no bananas). A happy frame of mind is essential for things to go smoothly, and all that goes out the window when we're hungry.

A world of apps

Great travel apps have changed my life. I love FlightAware, which gives me such details as my gate and terminal but also tells me where my inbound flight is coming from. This app works great if your expecting visitors who are flying in as well. HotelTonight gives me great hotel rooms at a discount when there are last-minute changes in my plans. And AroundMe gives me helpful info at a new destination: nearest bank, restaurant or hospital, etc. All my travel apps really do take a lot of stress out of travel.

Get travel discounts with your AARP Member Advantages. »

Mind your manners

Your manners are part of your travel arsenal. Remember that everyone around you is worthy of your kindness and understanding, even in tense situations. I see it all the time: Agents take much more considerate care of the well-behaved, polite travelers than the ones who are yelling and demanding. If an agent goes beyond the call of duty, make sure you say thank you.

Photo: scanrail/iStock

Also of Interest



See the AARP home page for deals, savings tips, trivia and more.