Top 5 Reasons to Attend the Los Angeles AARP@50+ National Event and Expo
By David Porter, August 25, 2011 12:59 PM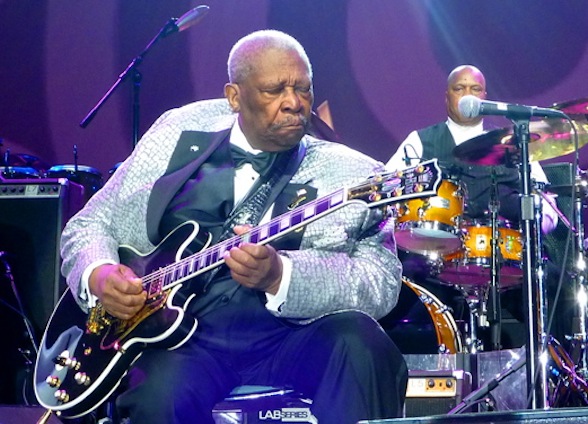 Los Angeles AARP@50+ National Event and Expo - Last year, Carol and I attended the AARP@50+ National Event and Expo that was held in Orlando, Florida where I was able to shoot this up-close-and-personal photograph of the great B.B King.

The annual AARP @50+ National Event and Expo is such an incredible event for such a small amount of money. We feel compelled to give you five very good reasons why you should attend this years upcoming event in Los Angeles.



The cost of the event is only $25. It's only $35 for non-members, plus that extra $10 will also get you a 1-year membership in AARP. Folks, that is a screaming good deal!

Incredible Entertainment. This year the AARP@50+ National Event and Expo will feature Lionel Ritchie, Patti Austin, Ramsey Lewis, The Spanish Harlem Orchestra, and more. Plus, you can watch Tony Bennett perform his greatest hits with some of today's biggest stars in celebration of his 85th birthday. This concert will benefit Drive to End Hunger, supporting the hunger solutions of AARP Foundation.

Informative Sessions. Imagine sitting in an intimate audience listening to Kareem Abdul-Jabbar, James Brown, Carol Burnett, Tim Conway, Lisa Gibbons, Spike Lee, Richard Simmons, or even Grover from Sesame Street.

Exhibit Hall. Come home with bags of goodies. Last year, you could even learn to scuba dive on the exhibit floor.

It's Los Angeles! You'll want to spend an extra few days exploring L.A., Hollywood, and all the excitement that Tinseltown has to offer.
It that isn't enough, AARP has scored some sweet deals on L.A. hotels to make your stay even more affordable.

So, here's your assignment: Click this (Los Angeles AARP@50+ National Event and Expo) to learn even more of the benefits of this event and get your room reserved before they sell out!

We look forward to seeing you there!

David and Carol Porter are contributors on the AARP blog, blog regularly at theroamingboomers.com and keep us updated on their travels via their Facebook Account.