Top Ten Travel Apps for Baby Boomers
By David Porter, November 10, 2011 12:47 PM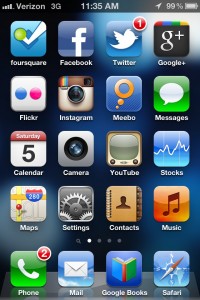 The smartphone has become perhaps the single most ubiquitous tool in the baby boomer traveler's arsenal.

Because of this, there is a massive groundswell of travel applications (apps) all providing various forms of valuable travel information all vying for the attention of 79 million baby boomers.

Remarkably, a great many of these travel apps are free. And, those who might charge a fee are only charging a very small fee ($.99 - $3.99) in order to allow end users to remove advertising from the available free travel app versions.

As The Roaming Boomers®, we are seemingly in constant travel mode. Therefore, we thought we might share ten of our favorite travel apps with you.

The Roaming Boomers® Top 10 Travel Apps





Well, there's our list of the Top 10 Travel Apps for the baby boomer traveler.
If you would like to keep abreast of this ever changing app marketplace, then head on over to
Appolicious
. It's their job to test, review, and rate the latest and greatest smartphone apps.
David and Carol Porter are contributors on the AARP blog, blog regularly at theroamingboomers.com and keep us updated on their travels via their Facebook Account.