5 cruceros con sorpresas y novedades para el turista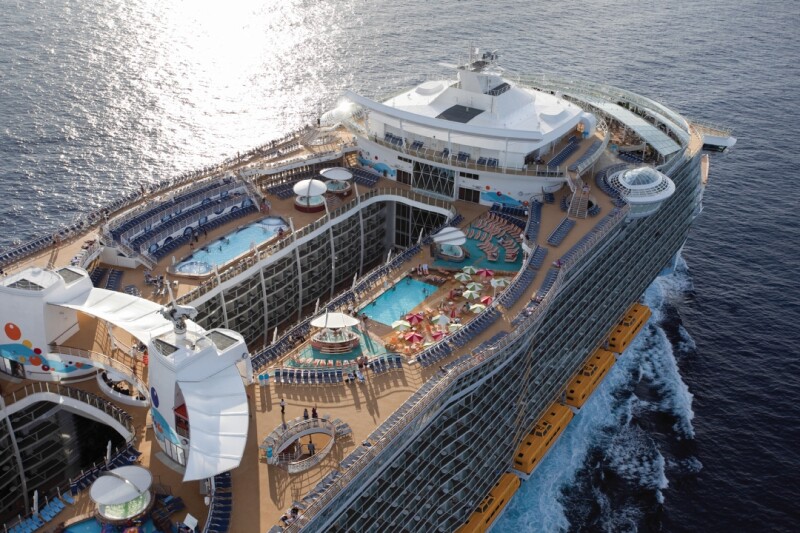 Por mucho tiempo pensé que viajar en crucero me daría claustrofobia. Me imaginaba atrapada en alta mar sin otra cosa más que bailar, comer ¡y engordar! ¡Qué equivocada estaba!
Rompí el mito en el 2009, en la inauguración del Oasis of the Seas. En esa fiesta de dos días disfruté de un show de Broadway, otro de Cirque Du Soleil, jugué golf, me sumergí en cuatro de sus 10 jacuzzis y recorrí sus siete 'barrios', además de una cena frente al Central Park (una especie de réplica del parque de Nueva York). Cuando terminó la fiesta ¡no había quien me bajara del barco! Algo parecido me sucedió hace unos días, en la inauguración del Norwegian Escape.
Fotos: Los cruceros más románticos del 2015
El Norwegian Escape comenzó en noviembre a hacer recorridos desde Miami hacia el Caribe. Podría ser llamado un crucero gastronómico, por su gran oferta culinaria. Dentro de esta oferta resalta la cocina latina en manos de chefs como José Garcés y José Mendín, en los restaurantes Bayamó, Pincho y Tapas y Food Republic, además de una churrascaría.
Mi show favorito: The Brat Pack. Se realiza en de Supper Club, un restaurante con decoración acogedora, por donde el elenco se va desplazando para interactuar con el público mientras revive escenas de películas con las que John Hughes revolucionó el cine de los 80. Los actores también cantan en vivo los temas de esas cintas ( St. Elmo's Fire, Pretty in Pnk…) y lo hacen tan bien que no me sorprendería ver al menos a uno de estos en Hollywood.


Entre lo más increíble, estaba la actividad de aventura en el Rope Course, en los últimos pisos del barco, donde le puedes dar rienda suelta a la adrenalina cruzando por sus puentes colgantes y enredaderas de lazo, amén de deslizarte dos veces por sus tirolesas (una de ellas sale del barco deslizándonos sobre el mar), y pasar por su Plank, un angosto listón de madera que también sale del barco y permite sentir el mar desde otra perspectiva. ¡Toda una aventura!
De la adrenalina pura pasé recientemente al mundo de ensueño de Mickey Mouse, en el Disney Magic. Aunque más de 15,000 pies cuadrados están dedicados a actividades para niños, los diseñadores del crucero saben cómo unir a las familias. Es por esto que el AquaDuck, el resbaladero más alto de un crucero (tres pisos), es para todas las edades, y el entretenimiento que ofrecen los restaurantes involucran a todos. Por ejemplo, en el Animator's Palate, reciben a los comensales con una invitación: completar un dibujo que, al final de la comida, llega a ser parte del espectáculo. ¡Todos tienen que dibujar! ¡Y todos resultan grandes artistas!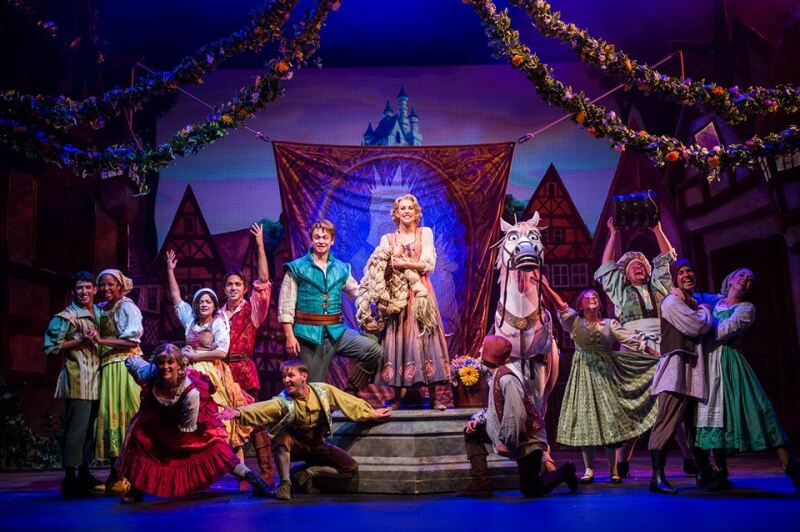 En noviembre Disney Magic incorporó un nuevo show a su oferta de entretenimiento, Tangled. ¿Recuerdan la exitosa película? ¡Ahora ya está en formato musical! Además de un magnífico elenco, los creadores de las canciones lograron un espectáculo digno de Broadway.
Entre otro estreno interesante en alta mar está la terraza en el ático (Rooftop Terrace) del Celebrity Infinity. Se trata de un enorme balcón con césped natural, muebles muy modernos y piezas de arte, en donde los turistas pueden disfrutar de aperitivos y cócteles "al fresco", o ver una buena película bajo las estrellas.
También en noviembre se estrenó el crucero de Royal Caribbean, Anthem of The Seas. Desde Nueva York esta ciudad flotante tiene varios sellos distintivos, como su North Star, el observatorio en forma de cápsula que se asemeja al London Eye, y se eleva 300 pies sobre el nivel del mar para darte una panorámica de 360 grados sobre el mar.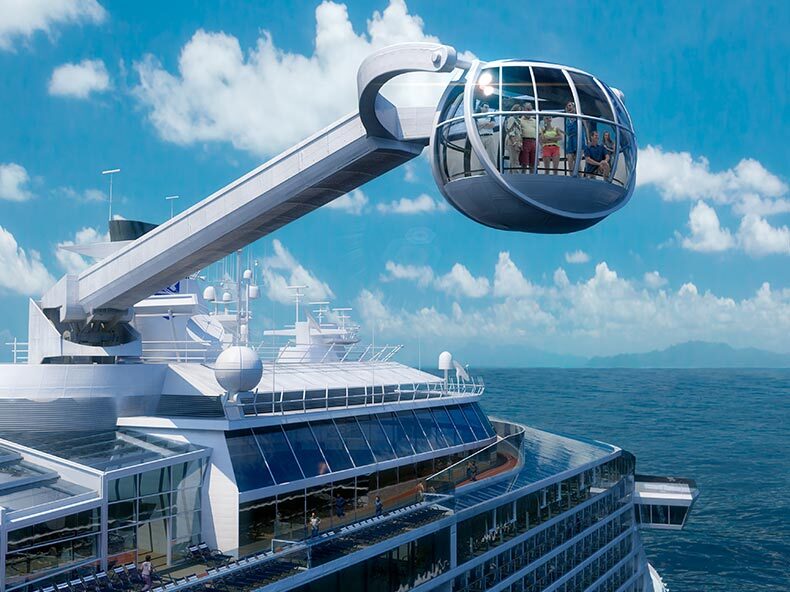 Entre sus sellos distintivos está su pista para carritos chocones y para patinar, así como un simulacro de paracaidismo. Si nunca te atreviste a lanzar en un paracaídas… quizás esta sea la oportunidad de intentarlo, dentro de una cápsula y con mayor seguridad.
En el 2015 también se estrenó el Viking Star, ideal para quienes prefieran viajar en grupos más pequeños (su capacidad es 930 pasajeros). El crucero parte desde Barcelona o Roma para recorrer ciudades como Venecia, Sicilia o Mallorca, entre otros itinerarios. Como novedad presenta las piscinas con perspectiva infinita, en altamar. Por sus características y destinos, ¡éste crucero ya está en mi lista de deseos!
Fotos: Norwegian Cruises Line, Disney Cruises y Royal Caribbean.
Rewards for Good: Regístrate hoy y comienza a ganar puntos para ahorrar en grandes recompensas. Los socios reciben un 50% más de puntos.
También te puede interesar: