Un recorrido de novela por la Lima de Vargas Llosa
Este año Latinoamérica empezó sonando con fuerza en la escena literaria gracias al escritor peruano Mario Vargas Llosa, autor de reconocidas obras como Pantaleón y las visitadoras, La tía Julia y el escribidor y La fiesta del chivo.
En marzo, el autor cumplió 80 años de edad y para festejarlo, la Fundación Internacional para la Libertad que preside este premio Nobel, organizó una ceremonia en Madrid, España. Allí lo acompañaron grandes personalidades como el embajador de Estados Unidos, James Costos; los padres de Leopoldo López, prisionero político venezolano y exjefes de Estado como Sebastián Piñera de Chile, Andrés Pastrana y Álvaro Uribe de Colombia; así como Felipe González y José María Aznar de España.
Fotos: Perú encantador
Para abril, su nombre vuelve a sonar pero esta vez en Estados Unidos, donde la Biblioteca del Congreso en Washington le otorgó al escritor el galardón de Living Legend (Leyenda viviente), un homenaje a quienes han hecho contribuciones importantes al patrimonio cultural, social y científico de Estados Unidos.
Uno de los principales motivos para concederle esta distinción es que sus obras, traducidas ya a varios idiomas, han dado reconocimiento y vida a la historia y el carácter de los latinoamericanos.
Vargas Llosa nació en Arequipa, y a los 10 años se mudó con su madre a Lima, en donde transcurrió parte de su infancia y adolescencia, por lo que esta ciudad se convirtió en fuente de inspiración para muchas de sus obras. En 2010, se convirtió en el sexto escritor latinoamericano en recibir el Nobel de Literatura, luego de Octavio Paz, Gabriel García Márquez, Pablo Neruda, Miguel Ángel Asturias y Gabriela Mistral.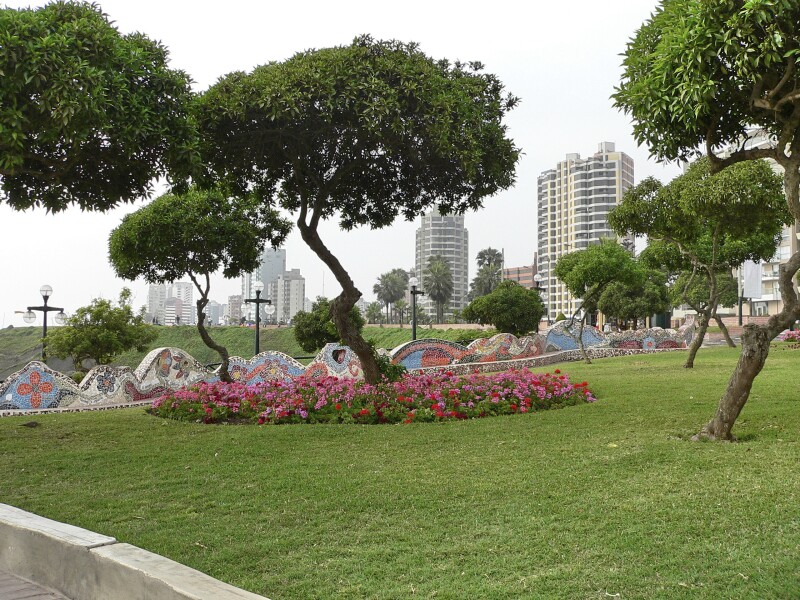 Por estos motivos, una de las maneras de conmemorar su existencia, sus letras y el reconocimiento que ha dado a Latinoamérica, es visitando su añorada Lima, Perú, en especial el Miraflores, un barrio cosmopolita frente al mar, en donde se encuentran los lugares que formaron parte de su vida, y que pasaron a ser los escenarios de personajes inolvidables de sus novelas desde los años cincuenta.
La ruta literaria Vargas Llosa
Así nació en 2011 'El literatour': La ruta literaria Vargas Llosa, creada por el Concejo de Miraflores, en convenio con el Ministerio de Comercio Exterior y Turismo y PromPerú. La idea es que mientras se visita Lima, el turista ubique placas con fragmentos de las novelas Conversación en la catedral, Día de domingo, Los cachorros y La ciudad y los perros, así como textos periodísticos del escritor, ayudándose por guías que dan los organizadores.
El recorrido comienza en el Parque Kennedy, ubicado al lado de la Iglesia Matriz Virgen Milagrosa de Miraflores, luego por el Parque Salazar, donde ahora se encuentra el centro comercial Larcomar.
¿Te gusta lo que estás leyendo? Recibe contenido similar directo a tu email.
Luego sigue por la Casa de Raúl Porras Barrenechea, que ahora funciona como instituto cultural, la Avenida Pardo, y el Pasaje Champagnat, donde se ubicaba el colegio del mismo nombre y en donde estudió Vargas Llosa.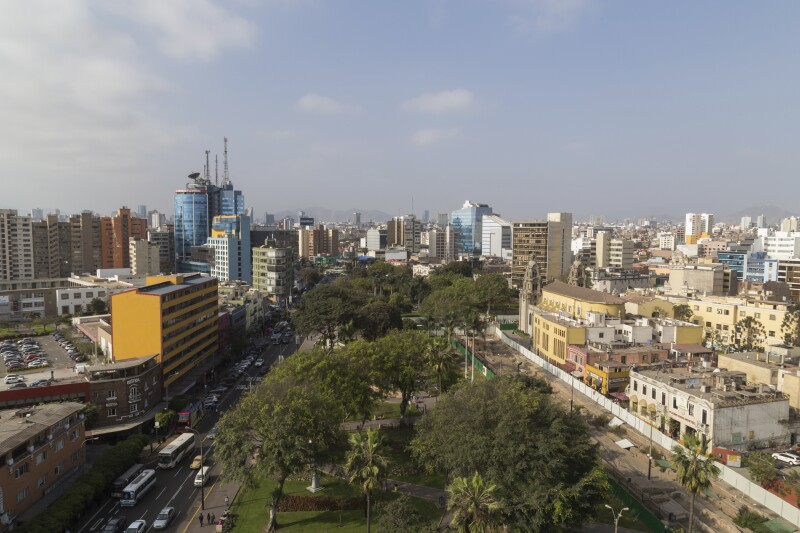 En 2015, el recorrido ganó en la categoría Walking and the Arts (caminata por las artes) del concurso internacional Walking Visionaries Awards, organizado por Walk21Vienna.
Es una gran oportunidad para quienes quieren celebrar su obra y conmemorar la vida del escritor adentrándose en un pedazo de su país natal, conociendo los sitios clásicos, sus tradiciones, gente y cultura.
El recorrido es gratuito y se lleva a cabo todos los viernes desde las 3 de la tarde. El punto de encuentro es la Caseta de Turismo del parque Kennedy. Se puede solicitar mayor información al correo: turismo@miraflores.gob.pe
Fotos: iStockphoto Miraflores - ManuelGonzalezOlaecheaFranco / Parque Kennedy - olli0815
También te puede interesar: