5 Great Ways to Plug Into the Democratic National Convention From Home
By Election 2012, August 31, 2012 02:48 PM
Now that the 2012 Republican National Convention in Tampa is history, the political junkies and undecided voters among us get to take the weekend off, before we immerse ourselves in still more hoopla and impassioned rhetoric at the 2012 Democratic National Convention in Charlotte, N.C., on Sept. 4-6.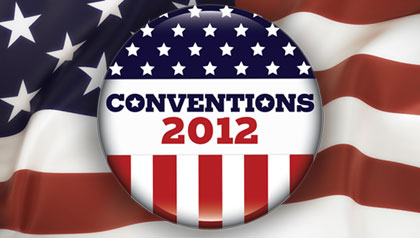 In contrast to the Republicans, who were forced to trim their original four-day slate of events because of Hurricane Isaac, the Democrats opted from the start to go with a compressed three-day schedule. But as the Republicans did, they're still bringing out the big guns. Tuesday night will feature a speech by First Lady Michelle Obama, while Wednesday night's headliner will be former President Bill Clinton. Thursday will feature a campaign call-to-arms by Vice President Joe Biden, and climax with an address by President Obama.

Here are five easy, informative ways to not only immerse yourself in the event, but also to climb to the virtual podium and share your views with millions of others - all without leaving your living room.



.

And don't forget about the AARP website . Election 2012 will post updates on the proceedings, so check in here often. And for a lively exchange about what's going on in Charlotte, weigh in on the Democratic and GOP Conventional Wisdom thread on the AARP Discussion Board. Just remember the community code: Be nice!

-Patrick J. Kiger