At 101, He's Running ... for Congress
By Tamara Lytle, February 24, 2014 02:25 PM
If Joe Newman of Sarasota, Fla., makes it to Capitol Hill, he could be a one-man Congressional Centenarian Caucus.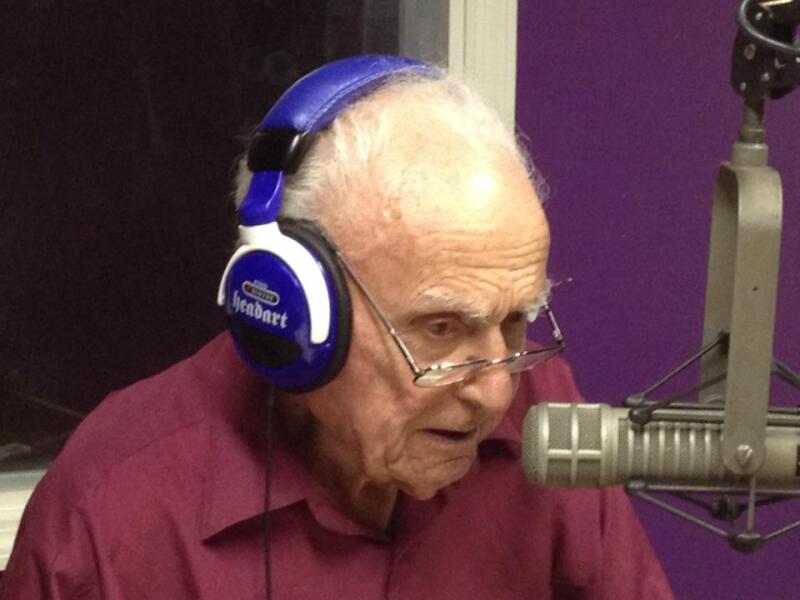 Newman, 101, has announced he's running as a write-in candidate for a seat in the U.S. House of Representatives.

Newman has 11 years on Rep. Ralph Hall, R-Texas, who's the oldest member of Congress. When Newman was learning to walk, William Howard Taft was president. He's older than Social Security.

"At what age does a person become too old to think and reason?" Newman asks on his website. "At what age does a person no longer have a concern for society? At what age does a person no longer have a responsibility to act when acting may help?"

Newman, who calls himself an "anthropological progressive," says he's been "a fiery advocate of social change for more than a half century. He's running against incumbent Rep. Vern Buchanan, a Republican, in Florida's 16th Congressional District.

At 62, Buchanan is young enough to be Newman's grandson.

Buchanan, a member of the House Ways and Means Committee, is a proponent of "a simpler, fairer and less burdensome" tax code, according to his website. He favors getting rid of the Affordable Care Act's mandate that employers offer health insurance coverage for their workers or pay a penalty.

Former NFL player Henry Lawrence, also 62, plans to run as a Democrat. Aside from playing in three Super Bowls for the Raiders, he's a businessman, musician and motivational speaker. His website identifies education as his "key issue." He's probably the only congressional candidate in the nation with the nickname "Killer."

Newman told USA Today that he doesn't think the Affordable Care Act goes far enough and pointed out that he was hired to help introduce a new program called Social Security to the public in the 1930s.

While Newman also conceded that he's a long shot, he's running a decidedly new-fashioned campaign, complete with a blog and Twitter account.