Another Senator Heads for the Exit
By Tamara Lytle, March 27, 2013 05:24 PM
Sen. Tim Johnson (D-S.D.), who's been struggling with speech and using a motorized scooter to get around since sustaining a brain hemorrhage in 2006, announced on March 26 that he won't run for re-election.

Sign up for the AARP Health Newsletter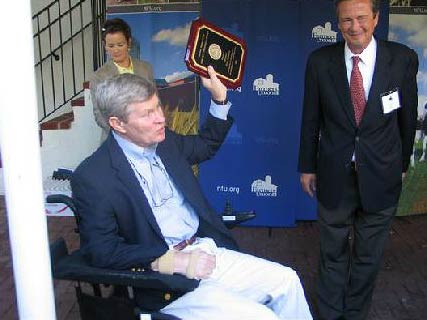 Johnson is one of a long line of lawmakers who've had to work through the problems of age and disability in a job that can be demanding even for younger members, with its long hours, frequent trips back home and need to get around the sprawling Capitol complex on the drop of the roll-call dime.

"Smiling and joking at times as he made the announcement at a press conference in his hometown of Vermillion," the Associated Press reported, "the 66-year-old said the effects of his life-threatening brain hemorrhage had made speech and mobility increasingly difficult."

Johnson's decision is important as Democrats fight to keep control of the Senate, as it gives Republicans a chance to win the seat in 2014 without facing an incumbent who last won re-election with more than 62 percent of the vote.

Johnson will leave a Senate that's changed dramatically in terms of accessibility. When Max Cleland, a triple amputee and Vietnam veteran, came to the Senate as an aide in the 1970s, "he had to accommodate himself to a Capitol complex that had been started in the 1790s and had made few adjustments for those with disabilities," Senate Historian Donald A. Ritchie points out. "In the 1990s, when Cleveland returned as a senator, the Senate made adjustments to accommodate him, so that he could have access to every room where business was conducted. "

Get discounts on health and wellness products and services with your AARP Member Advantages.

Johnson is one of two senators recovering from strokes who use wheelchairs now, the other being Mark Kirk (R-Ill). Sen. John East (R-N.C.), a paraplegic because of polio, also used a wheelchair, as did Sens. Robert C. Byrd (D-W. Va.) and Jesse Helms (R-N.C.) in their advancing years.

The Senate put a ramp into the chamber after John Stennis (D-Miss.) lost his leg to cancer in 1984. "Senate rules require senators to stand when they speak in the chamber," Ritchie says, "but exceptions are made for those in wheelchairs."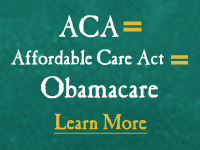 Also of Interest



See the AARP home page for deals, savings tips, trivia and more