GOP Runs New Medicare Plan Up the Flagpole
By Tamara Lytle, March 5, 2013 03:45 PM
Rep. Paul Ryan (R-Wis.) might propose changing the age of immunity - immunity from cuts in Medicare, that is.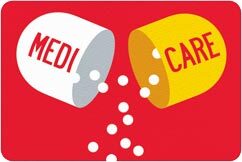 Pay attention when Ryan, the chairman of the House Budget Committee, begins outlining his budget for reporters on March 6.

Republicans have long said that the health insurance program for older Americans is growing so fast it will eat the federal budget alive. But the party line has been that people 55 and older won't be affected - under the theory that they have less time before retirement to plan for the changes.

But at The Hill, Molly K. Hooper reports that "Ryan conceded that he might have to adjust the age to as high as 59" at a recent meeting of GOP lawmakers.

At Politico, Jake Sherman and Jonathan Allen put the magic age at 56.

The rejiggering might be because Ryan says he is now committed to balancing the federal budget within 10 years, a more ambitious goal than under his previous budget proposals.

In his previous two budgets and as the 2012 GOP nominee for vice president, Ryan recommended converting Medicare to a premium support system in which the government gives individuals a set amount for purchasing coverage from competing private health insurance providers. Any changes in Medicare would have to be approved by the Senate - which is controlled by Democrats, many of whom have campaigned against the idea.

Some of Ryan's Republican colleagues in the House are jittery about changing Medicare to balance the budget within 10 years, reports Lori Montgomery of the Washington Post. Here's how she quotes Rep. Charlie Dent (R-Pa.):

"During the campaign last year, I, too, talked about protecting those who are retired or near-retired. I, too, talked about holding everybody harmless [from Medicare cuts] up until the year 2023. I realize, as time marches on, it's going to be harder and harder to maintain those commitments. But how do you go from a 28-year balanced budget to a 10-year balanced budget?"