Bill Aims to Root Out Waste In Medicare and Medicaid
By Tamara Lytle , June 14, 2013 04:51 PM
New legislation proposed with bipartisan support on Capitol Hill aims to reduce waste, fraud and abuse in Medicare and Medicaid.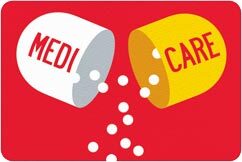 Mistakes, inefficiencies and fraud in the two health care programs come at a steep price to both consumers and taxpayers, points out Joyce A. Rogers, senior vice president of government affairs for AARP, which has endorsed the bill.
"The PRIME Act is a strong first step toward reducing waste, fraud, and abuse in our public health programs," she says. (PRIME is an acronym for "Preventing and Reducing Improper Medicare and Medicaid Expenditures.")
While estimates of improper payments vary, Ariel Gonzales, director of health and family advocacy at AARP, says they may account for as much as 10 percent of Medicare spending. With Medicare expenditures at $600 billion a year (and Medicaid at $300 billion a year), that's a lot of money down the drain.
Related: Medicaid's Costly Revolving Door
Among other things, the PRIME Act would:

Stiffen penalties for stealing the identification numbers of beneficiaries.
More aggressively enlist older Americans in the fight against fraud, partly by offering better rewards for tips that lead to recoveries.
Require the Centers for Medicare and Medicaid Services to focus on preventing improper payments in the first place instead of trying to collect money after the fact (as credit-card and other financial services companies do).
Penalize bill-paying companies that make errors and overpay Medicare and Medicaid service providers.
Improve information sharing between the federal and state governments, which jointly operate Medicaid.
Rep. Peter Roskam (R-Ill.) said the bill "can help stop fraudsters in their tracks and make Medicare and Medicaid more financially stable for the long term." He offered the bill with Rep. John Carney (D-Del.); Sens. Tom Carper of (D-Del.) and Tom Coburn (R-Okla.) are co-sponsors of identical legislation in the Senate.
The legislation has been proposed before and not passed, but this year it could become part of a larger health care bill and win approval, Gonzalez said.
Also of Interest

Join AARP: Savings, resources and news for your well-being
See the AARP home page for deals, savings tips, trivia and more