Support for Obamacare Inches Upward
By Tamara Lytle, October 24, 2013 05:30 PM
The Affordable Care Act has taken it on the chin recently, from its controversial role in the recent government shutdown to the website meltdown that came as the long-awaited health insurance marketplace opened on Oct. 1. Nonetheless, a new Gallup poll shows that public support for the law seems to be inching upward.

Sign up for the AARP Health Newsletter .

Obamacare still has its share of critics. The Gallup survey finds that 50 percent of Americans generally disapprove of the law and 45 percent generally approve of it. That's a change from the company's August survey, which showed 49 percent disapproval and 41 percent approval.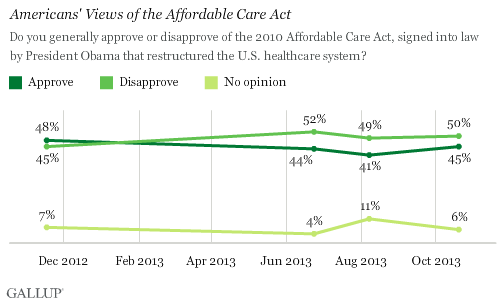 Discussion: Obamacare is working in those states that have embraced the act

President Barack Obama's impassioned public defense of his signature legislation seem to be making headway among Democrats and some independents. Republicans, on the other hand, remain overwhelmingly against the law, with 86 percent in the "disapprove" column. "The percentage of Republicans who disapprove of the law is already so high," Gallup notes, "that it would be difficult for [the overall approval rating] to rise further."

Get discounts on everyday products and services with your AARP Member Advantages.

There's also a generational divide. Only 38 percent of Americans 65 and older (the Medicare-eligible population) approve of the law, compared with 51 percent of 18- to 29-year-olds.

Gallup notes that the health care law is one of the most polarizing issues it has ever measured.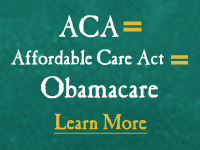 Also of Interest



See the AARP home page for deals, savings tips, trivia and more