5 Great Ways to Plug Into the GOP Convention From Home
By Election 2012 , August 24, 2012 05:07 PM
There was a time when the national conventions of the two major political parties were filled with drama, emotional catharsis and occasionally even angry fisticuffs. (Here's our gallery of great and not-so-great historic moments at GOP conventions.) Over the years, the quadrennial gatherings evolved into something more closely resembling slick, stage-managed infomercials, carefully designed to sell the parties' tickets to the public rather than to wrestle over fateful decisions. Even so, whether you're a hardcore political junkie or simply a citizen who likes to be informed, the 2012 Republican National Convention in Tampa, which will run Aug. 27-30, may remain fascinating.
One factor that may make this year's convention a little more challenging to follow is the disruptive influence of Isaac, the tropical storm in the Gulf of Mexico. The risk of dangerous weather already has prompted the Republican National Committee to cancel Monday's events.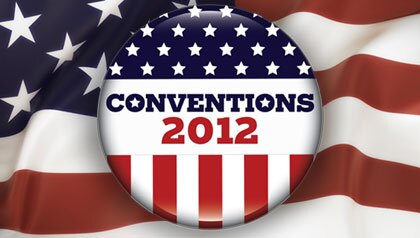 Here are five easy, informative ways to not only immerse yourself in the event, but also to climb to the virtual podium and share your views with millions of others - without leaving your living room. (Note: We'll provide a similar guide to the 2012 Democratic National Convention in Charlotte, N.C., on Sept. 3-6.



-Patrick J. Kiger