What Will Obama Say to You Tonight?
By Tamara Lytle , January 28, 2014 11:56 AM
In his State of the Union address on Jan. 28, President Obama could well focus on general themes like the expansive divide between rich and poor in America and touch on specific issues such as unemployment insurance.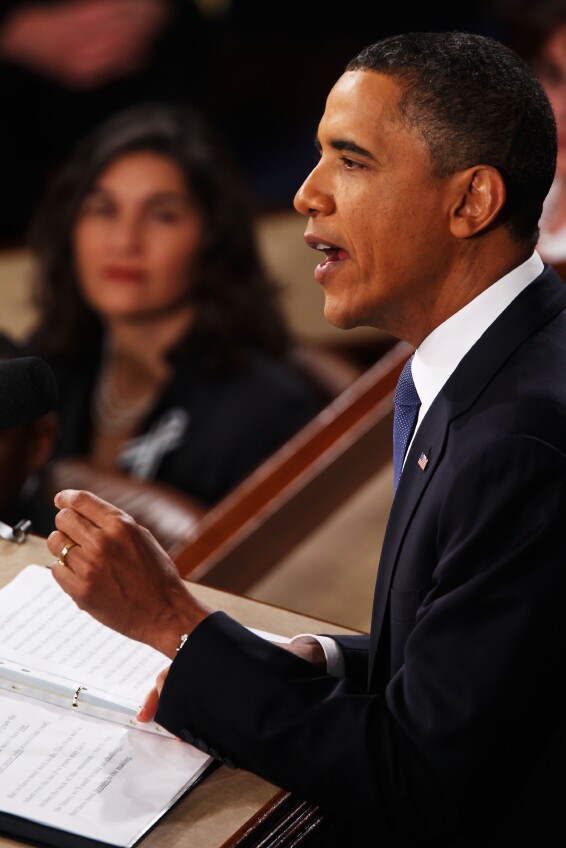 Could the president's focus on income equality lead to improved Social Security benefits? That's the hope of Dan Adcock, director of government relations and policy for the National Committee to Preserve Social Security and Medicare. Adcock said he doesn't expect the speech to offer specifics, but increasing the minimum benefit would fit with Obama's theme by helping lower-income seniors.
One specific change to Social Security that Adcock and many advocates for older Americans hope not to hear is adopting the so-called chained CPI formula for calculating cost-of-living allowances for Social Security and veterans benefits. The president has previously backed that change, which would result in lower adjustments for inflation, especially harmful to older people who have high health care expenses.
>> Sign up for the AARP Money newsletter
An issue of special interest to older Americans who have lost jobs and had trouble finding new ones: Obama has been pressing Congress to renew extended benefits for the long-term unemployed. The extra benefits expired last month.
David Blank, spokesman for the Alliance for Retired Americans, said he will be listening for Obama to defend Medicare against proposed benefit cuts, such as raising the eligibility age for Medicare to 67 and requiring more middle-class families to pay higher premiums for Part B and Part D benefits. "Further means testing may sound good in theory but is harmful in practice," Blank said. "Currently, individuals with incomes above $85,000 and couples with incomes above $170,000 pay higher Medicare Part B and D premiums. This represents 5 percent of Medicare beneficiaries. If 25 percent of beneficiaries were means tested, as proposed, it would affect someone making $47,000 today."
The impact Obama will have from the bully pulpit, of course, remains to be seen. He has an approval rating of just 42 percent, according to Gallup polling. And he's even less popular among older Americans - just 40 percent of those ages 50 to 64 approved of the job he is doing, and only 35 percent of those 65 and older approved.
Photo: EdStock/iStockphoto
>> Get travel discounts with your AARP Member Advantages.
Also of Interest

See the AARP home page for deals, savings tips, trivia and more