Why the Post Office Might Stop Delivering Mail to Your Door
By Bill Hogan , July 25, 2013 12:27 PM
I'm fortunate to have one of most adorable dogs in the world - Cara, our 7-year-old wire fox terrier - watching over our house (nearly always from inside) pretty much 24/7. She is diabolically effective in scaring Darrell, our cheerful and ever-reliable postal carrier, away from the house within moments after he's left mail at our front door.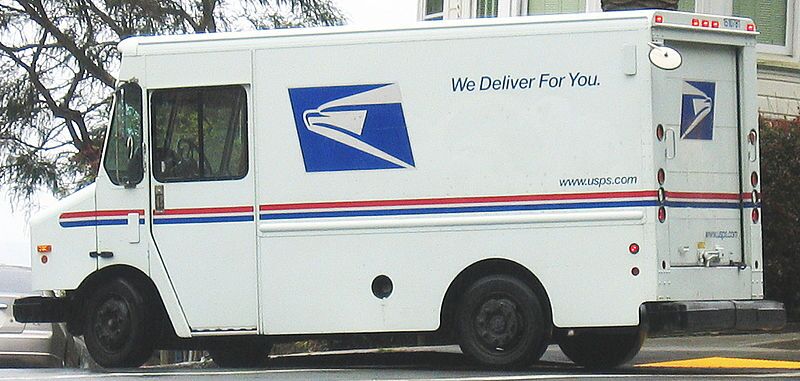 Earlier this year, I had to break the news to Cara that the U.S. Postal Service was proposing to do away with Saturday delivery. (Thank goodness that threat hasn't come to pass.) Now - and I'm still grappling with this one - I'm going to have to tell her that the days of having mail delivered right to our door may be numbered.

Related: Saturday Mail Service: Myths and Realities
For some time now, the Postal Service has been gradually moving toward what it calls "centralized delivery," where residents pick up their own mail from clusters of mail boxes strategically placed in their neighborhoods.
But Rep. Darrell Issa (R-Calif.), the chairman of the House Oversight and Government Reform Committee, feels things aren't moving fast enough. He wants the Postal Service, which lost $16 billion last year, to phase out door-to-door delivery completely in favor of curbside and "cluster box" service. Doing this, he says, would save up to $4.5 billion a year.
The postmaster general's office estimates that delivering mail directly to a customer's door costs an average $353 a year, compared with just $224 for curbside or roadside delivery, or $160 for delivery to cluster-box units - CBUs, in Postal Service parlance - and other centralized locations.
The National Letter Carriers Union, which opposes the elimination of Saturday mail delivery, is also against the elimination of to-your-door delivery, saying that it would, among other things, make it difficult for older and disabled people to get their mail.
"It's madness," the NLCU's Jim Sauber told CNN. "The idea that somebody is going to walk down to their mailbox in Buffalo, New York, in the winter snow to get their mail is just crazy."
Under Issa's proposal, the Postal Service could grant exemptions to people with disabilities and other physical hardships and give others the option of paying a fee to keep to-the-door delivery.
Steven Hutkins, a professor of literature at New York University and an expert on the Postal Service, says that people already receiving to-the-door delivery aren't likely to see a change unless their route is deemed dangerous (because, say, a dog bites a postal carrier) or Congress changes the law.
"The Postal Service has generally resisted mass conversions to cluster boxes, especially for existing customers, because it knows they will anger customers," Hutkins observed in his blog, Save the Post Office.
Not to mention how little Cara might feel if Darrell suddenly stopped paying her a visit every day.
Photo: Alexander Marks via Wikipedia
Also of Interest

Join AARP: Savings, resources and news for your well-being
See the AARP home page for deals, savings tips, trivia and more