2015 White House Conference on Aging: Lives With Independence, Dignity and Purpose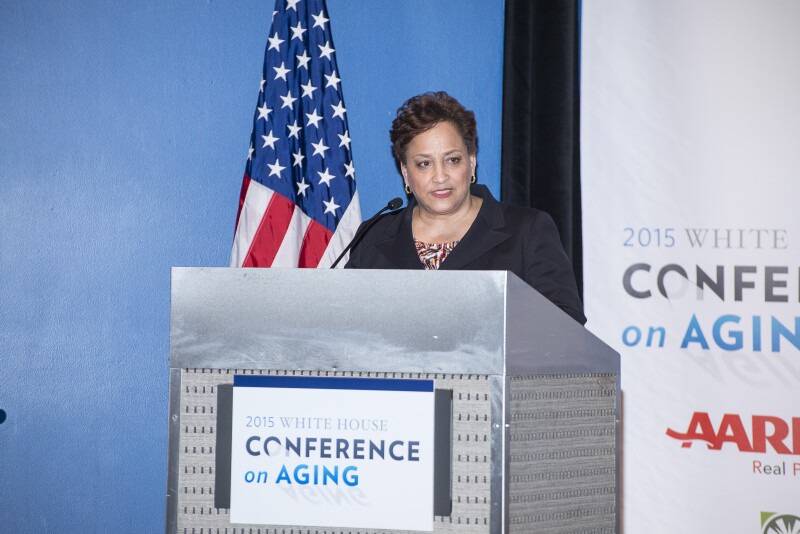 AARP is pleased to support the 2015 White House Conference on Aging (WHCoA) on July 13. Beginning with the first conference in 1961 and for each one since, AARP has offered strong support because the sessions not only shine a spotlight on issues related to aging in America but also lead to practical solutions that make life better for people as they age.

Watch a live stream of the event here »

The conferences have introduced innovative ideas such as universal home design features that allow people to live at home safely and independently, and practical ideas for abolishing mandatory retirement and creating cost-of-living adjustments for Social Security payments. Many credit that first WHCoA with leading to the enactment of Medicare and Medicaid and the Older Americans Act 50 years ago this month.

We can say with some pride that the innovations that grew out of these previous conferences have transformed the experienced of growing older in America. Because of increased longevity and generally better health, we have opportunities for continued productivity and growth that our parents and generations before us never had. Thanks to improvements in Medicare and Social Security and other policies that have improved the lives of older Americans, people today are living on average nine years longer than they did in 1961. And, innovative changes in technology, health care and retirement security are helping people to see aging as a time of continued growth, not a long decline into diminishment.

Get the latest on where we stand — AARP Advocacy Newsletter »

That's why we approach this sixth WHCoA with great expectations and a strong sense of optimism. Leading up to July 13, we have cosponsored five regional forums across the country. (Watch the video below.) We have learned that people are anxious to discover a new perspective on aging, one that allows them to take advantage of the opportunities a longer life gives them to contribute to society while also addressing the challenges that aging often brings.

The 2015 WHCoA gives us an opportunity to disrupt aging — to change the conversation in this country about what it means to grow older — to help people embrace aging as something to look forward to, not something to fear. It opens the door to building innovative systems that serve the wants and needs of a new generation of aging Americans.

On behalf of our 38 million members and their families, we are optimistic that this year's conference will lead to innovative solutions. With 10,000 people turning 65 each day for the next 15 years, we believe it is important that this WHCoA establish a framework in four key areas:



Retirement security. Financial security is essential to peace of mind for older Americans, but it requires attention during our working lives to ensure that we are well prepared.

Healthy aging. As medicine advances, the opportunities for older Americans to maintain their health and vitality should progress as well, and community supports are important tools to promote this vitality.

Long-term services and supports. Older Americans overwhelmingly prefer to remain independent in the community as they age. They need supports to do so, including a caregiving network and well-supported workforce.

Elder justice. Older Americans can be vulnerable to financial exploitation, abuse and neglect. We need to protect seniors and other vulnerable groups from scam artists.
In addressing these issues, it is important to note that this conference is called the White House Conference on Aging, not the White House Conference on the Aged. This is not a conference aimed just at addressing the needs of older Americans. Aging is a process we all experience, so the solutions that emerge from this conference will impact the lives of all Americans as they age — not just today's older Americans but future generations of older Americans as well.

Given what the demographics tell us about the aging of our society, the question before us is clear, though complex: How do we help people design longer, more productive lives with independence, dignity and purpose? Our hope is that the 2015 White House Conference on Aging will help us begin to answer that question.



Photo: Robert Hodder

Also of Interest



See the AARP home page for deals, savings tips, trivia and more.