21 States Still Debating Affordable Health Coverage
By Elaine Ryan, February 09, 2015 10:13 AM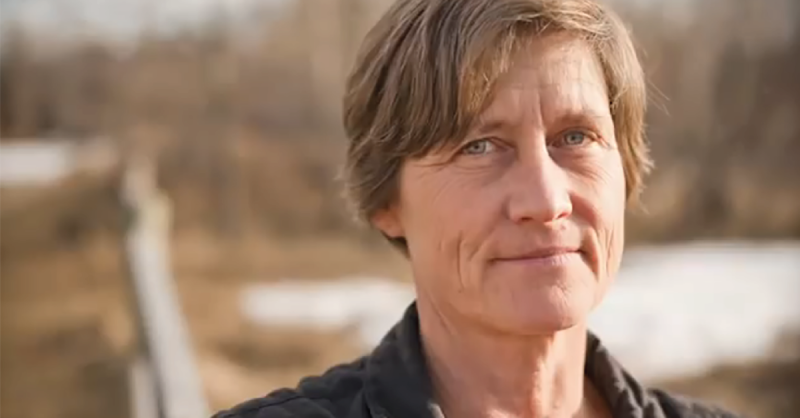 For five years Michele from Montana, didn't have access to affordable health care. She didn't go to the doctor because she couldn't afford it; this scared her. When health care laws began to change, Michele began to dream about what it would be like to have health coverage again, and how she would take better care of herself. But when many others gained access to affordable care last year, Michele did not. Instead, she was one of millions of hard-working Americans who fell into the new coverage gap.

Right now, millions of hard-working Americans who have lost their jobs or are struggling in jobs without health benefits fall into the new coverage gap — and have no option for affordable care because they:

Are too young to qualify for Medicare
Earn too much, up to $11,700 a year, to qualify for Medicaid
Ironically, earn too little to receive any subsidy through the Health Insurance Marketplace
To put this in perspective, someone who earns $11,000 a year may have no access to affordable health care, but his or her neighbor who makes just a little more may qualify for assistance via a Marketplace subsidy. This makes no sense. Our friends, neighbors, even family members who most need access to affordable care are falling into the gap.

While 29 states and the District of Columbia have expanded access to affordable health care, eliminating the new coverage gap, 21 states — including Montana — have either refused to do so or are still considering options.

Closing the gap, one state at a time

Good news:

After two years of discussion with the Centers for Medicare & Medicaid Services (CMS), on Jan. 27, the Healthy Indiana Plan became a reality. This alternative approach to expansion is expected to give up to 350,000 Hoosiers access to affordable coverage.
Recently, both the Arkansas House and Senate have voted to keep affordable health care for hard-working Arkansas residents; the bill now goes to Gov. Asa Hutchinson for his signature.
Last week Ohio Gov. John Kasich supported the continuation of affordable health coverage in his 2015 budget.
Alaska Gov. Bill Walker has made expanding affordable health coverage a priority in 2015. Just last week he announced a report that shows how the Healthy Alaska Plan would give 40,000 Alaskans access to care and save the state money.

Bad news:

While Tennessee had been considering Insure Tennessee, a plan to expand affordable health coverage in the state, the state Senate Health and Welfare Committee voted against the plan last week.
Wyoming had also been considering a plan to expand access to affordable care, but the state Senate voted against the bill last week.

Still fighting:

Utah is currently considering a Healthy Utah Plan that would give 95,000 hard-working Utahans access to affordable health care.
Michele has joined AARP in the fight for Healthy Montana, a plan currently under consideration in the Montana legislature that would give 70,000 Montanans the security of knowing they can get the care they need.
I'm happy to report, right now, Michele's story has a happy ending. This year her income has increased, and she qualifies for affordable health coverage through a subsidy from the Montana Health Exchange. But, keep in mind, if Michele's income decreases, she would lose her access to affordable care — unless the Healthy Montana plan becomes a reality.

Watch Michele's story:




Follow me on Twitter @RoamTheDomes for more news on closing the coverage gap. And to stay up to date on our AARP advocacy in the states, sign up for the AARP Advocates e-newsletter or visit your state Web page.

________________________________________________________________________


Elaine Ryan is the vice president of State Advocacy and Strategy Integration (SASI) for AARP. She leads a team of dedicated legislative staff members who work with AARP state offices to advance advocacy with governors and state legislators, helping people 50-plus attain and maintain their health and financial security.

Follow Elaine on Twitter: @RoamTheDomes.



Also of Interest

See the AARP home page for deals, savings tips, trivia and more.