3 maneras de mejorar la tutela de adultos y de luchar contra el abuso de adultos mayores
By Elaine Ryan, June 12, 2018 02:03 PM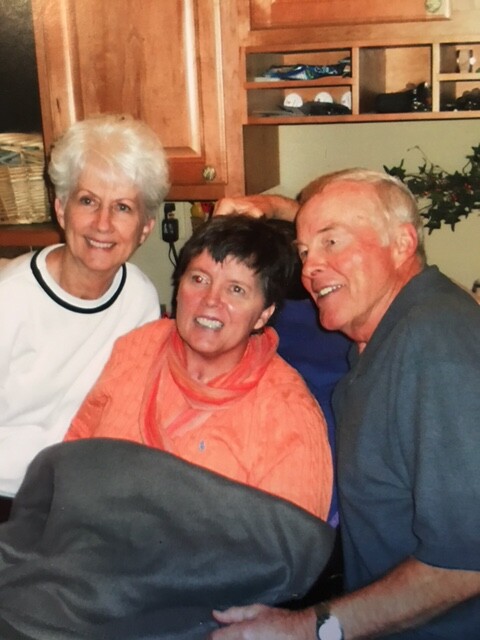 Junette, una cuidadora familiar de Arkansas, comprende muy bien los desafíos de proveer los mejores cuidados posibles para su hija adulta, Colleen. En el 2007, Colleen sufrió lesiones graves en un accidente de choque y fuga. Desde entonces, Junette, su esposo, Johnny, y el esposo de Colleen, Mark, han hecho todo lo posible por cuidar a Colleen en casa. Cuando se les preguntó si Colleen debería vivir en un hogar para adultos discapacitados, su respuesta fue "¡Absolutamente no!". Ahora, Junette y Johnny ayudan con las responsabilidades para cuidar a Colleen, mientras que Mark actúa como su tutor.

La tutela de adultos es un proceso en el que un tribunal estatal nombra a una persona para que se encargue del bienestar, y posiblemente las finanzas, de otra persona que no puede cuidar de sí misma. Los tutores pueden ser familiares, amigos o profesionales no relacionados que sean nombrados por un juez.

Hemos visto en todo el país un incremento en la acción para mejorar las leyes, prácticas y procedimientos obsoletos sobre la tutela. Los legisladores estatales, jueces y defensores de la familia, así como otras personas interesadas, están trabajando para:

Prevenir el abuso y la explotación de adultos mayores y vulnerables
Simplificar la prestación de cuidados con cruce de fronteras estatales para los tutores a larga distancia
Mejorar la capacitación y establecer estándares para todos los tutores
Crear programas y financiamiento para la tutela pública
Explorar alternativas de tutela menos restrictivas, como la toma de decisiones con apoyo
En los estados, AARP ha estado a la cabeza de la lucha para mejorar estatutos, prácticas y normas de tutela al abogar por reformas exhaustivas y responsables para la tutela. Nuestro objetivo: ayudar a proteger a los adultos vulnerables y proveer a sus cuidadores las herramientas necesarias para que tomen decisiones importantes.

A continuación, mencionamos 3 maneras en las que estamos luchando para mejorar las leyes de tutela de adultos por el país:



Una nueva ley uniforme
En julio del 2017, la Uniform Law Commission aprobó la Uniform Guardianship, Conservatorship, and Other Protective Arrangements Act (UGCOPAA, Ley uniforme de tutela, curatela y otras disposiciones de protección). Esta nueva ley hace que sea más fácil para los cuidadores familiares y los tutores de adultos el cuidar a sus seres queridos que viven en otro estado. UGCOPAA cubre la tutela de adultos y menores, hace énfasis en un enfoque que se centra en la persona y exhorta a los tribunales a que provean información, orientación y supervisión. Los tres objetivos principales de la ley son:
Enfoque en el individuo: destaca los planes de tutela personalizados y requiere que los tribunales ordenen opciones menos restrictivas para las personas que son capaces de tomar sus propias decisiones.
Enfoque en el tutor: detalla las funciones y responsabilidades de un tutor, provee criterios para la toma de decisiones y describe estándares de práctica y requisitos de capacitación. También provee un procedimiento detallado para deshacerse de tutores que son "malos actores", es decir, que no están actuando en el mejor interés de la persona que está bajo su responsabilidad.
Enfoque en los tribunales: guía a los jueces para que usen la opción menos restrictiva disponible, antes de nombrar la tutela total. Provee alternativas a los tribunales y hace hincapié en la supervisión y el monitoreo de los tribunales para ayudar a evitar el abuso y la explotación.Maine es el primer estado en promulgar la ley UGCOPAA y la legislatura de Nuevo México adoptó secciones relativas a denuncias y fianzas obligatorias.


Toma de decisiones con apoyo
Además, los estados esperan actualizar las leyes de tutela para asegurar el acceso a alternativas menos restrictivas, como la toma de decisiones con apoyo. Un acuerdo para la toma de decisiones con apoyo permite que una persona, quien puede tomar sus propias decisiones de vida pero necesita ayuda para hacerlo, nombre a un individuo, como un cuidador familiar, para que lo ayude a tomar estas decisiones.

En el 2015, Texas se convirtió en el primer estado en promulgar la toma de decisiones con apoyo, seguidos por Delaware y, más recientemente, Wisconsin. La legislatura de Alaska aprobó un proyecto de ley para la toma de decisiones con apoyo que actualmente está esperando la firma del gobernador.



Abogar más allá de las legislaturas estatales
El progreso no solo está ocurriendo en las legislaturas estatales. AARP está luchando en todo el país por alternativas judiciales y ejecutivas para reformar los sistemas de tutela de adultos, como crear WINGS (Working Interdisciplinary Networks of Guardianship Stakeholders). Los grupos WINGS son colaboraciones entre tribunales y comunidades que identifican qué funciona y qué no funciona en el sistema de tutela del estado. Las oficinas estatales de AARP han participado activamente como partes interesadas de la comunidad en los grupos WINGS desde el 2013 y han ayudado a adoptar cambios de reglamentos de tribunales administrativos, y a crear materiales educativos y de capacitación para los tutores profesionales y familiares. Actualmente, 25 estados tienen grupos WINGS o de estructura similar enfocados en las reformas de la tutela.


Este año, las oficinas estatales de AARP en Alabama, Kentucky y Wisconsin trabajaron con su grupo WINGS estatal respectivo para mejorar las leyes y prácticas de la tutela de adultos.

Aunque hemos hecho grandes avances en la actualización —y el fortalecimiento— de los sistemas estatales para la tutela de adultos, aún nos queda mucha labor por hacer. AARP continuará luchando con el fin de proteger a los adultos vulnerables que dependen de sus tutores para obtener apoyo y para la toma decisiones vitales, y de asegurar que los tutores tengan la capacitación y herramientas necesarias para asumir sus importantes responsabilidades.

¿Te gustaría ser voluntario de AARP? Visita aarp.org/getinvolved.

Para mantenerte al día con el trabajo que estamos realizando en tu estado y en todo el país, inscríbete para recibir nuestras alertas electrónicas en el boletín electrónico de AARP Advocates, sígueme en Twitter @roamthedomes o visita la página web de tu estado.



---

Elaine Ryan es vicepresidenta de activismo e integración de estrategias de los estados (SASI) para AARP. Dirige un equipo legislativo exclusivo que trabaja con las oficinas estatales de AARP para promover el activismo con gobernadores y legisladores estatales, ayudando a las persones mayores de 50 años a alcanzar y conservar su salud y seguridad financiera.