3 Questions When Utility Companies Try to Raise Your Rates
By Elaine Ryan , May 31, 2013 05:35 PM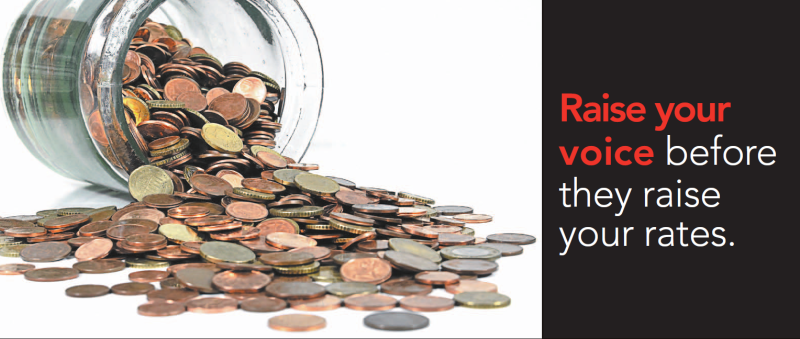 Across the country, a number of gas and electric companies are looking to increase their customers' bills. The cost of everything is going up, but sometimes utilities ask for too much. Here are 3 questions you should ask the next time your utility company tries to raise your rates:
1) When rates go up, will quality improve? Is the utility being held accountable for providing reliable service?
2) What impact do raised rates have on the company's profit? Is the utility asking for profits that are above market rates? Are shareholders pocketing excessive profits on the backs of the company's customers?
3) Who's watching out for your interest? Does your state have a utility consumer advocate to fight for you before state regulators?
In most states, utility companies must seek permission from a state agency (often called the Public Utility Commission) - or through legislation - to raise rates. AARP is fighting in 38 states to make sure these rates are fair and reasonable - and that you get to keep your hard-earned money in your pocket.
Here's a snapshot:

In California, PG&E has asked the California Public Utilities Commission (CPUC) for a $5.33 billion increase. Rates would rise for three years in a row, and the average customer could end up paying $160 more a year. According to AARP California, "struggling customers will face substantially higher electric bills while PG&E boosts profits. The California Public Utility Commission (CPUC) must hold PG&E accountable for promised repairs and not leave their customers to foot the bill." Join AARP in taking action: Raise your voice before they raise your rates - contact the CPUC today.
New data reveals that ConEd customers in New York City pay more than twice as much as the average American for electricity. According to AARP New York, "New Yorkers get steamrolled when utility companies press for higher rates, and this data serves as exhibit A of why consumers need a stronger voice... It's time to change New York's utility game and put consumers' interests front and center." AARP supports legislation to create an independent utility advocate office in New York. Neighboring Connecticut's utility consumer advocate saved customers $730 million in the 2012 fiscal year, alone. New York residents: Tell AARP your thoughts about the gas and electric rates where you live.
In North Carolina and South Carolina, Duke Energy wants to raise rates for residential customers by 14% and 16.3%, respectively. According to AARP North Carolina, "These increases will be especially difficult for seniors who are living on fixed incomes." AARP South Carolina points out, "This rate hike of more than $200 a year for the average customer is out-of-line and unjustified when South Carolina residents continue to struggle due to the economy." North Carolina residents: Sign a petition and tell the Public Utility Commission to stop raising your rates. South Carolina residents: Voice your concerns at an upcoming Public Service Commission hearing.
To stay up-to-date on our multi-state utility campaign, sign up for the AARP Advocate newsletter or visit your state webpage!