40 Million Family Caregivers Deserve Our Thanks
November is National Family Caregivers Month, a time to recognize the 40 million Americans who take care of a loved one — helping them live independently at home where they want to be. What family caregivers do is extraordinary — adult children taking care of their parents, husbands and wives caring for their spouses, mothers and fathers caring for adult children. They deserve our gratitude and support throughout the year and most especially during this month when we traditionally give thanks.

Together, family caregivers spend 37 billion hours each year providing unpaid assistance to their loved ones — a contribution valued at $470 billion. They help with bathing and dressing, driving to appointments, preparing meals, managing medications, handling finances and so much more. Many are also juggling full-time or part-time jobs, and some are still raising their families.

Without a doubt, family caregivers are the backbone of our care system. As we say thanks, we can also empower family caregivers by giving them a forum to talk about their experiences and listening to their stories. As I read through the thousands of experiences shared by family caregivers through AARP's I Heart Caregivers storytelling initiative, I am struck by the common themes of hope, love and dedication as well as the shared challenges.

Today, I was especially moved by the stories of Tamesha, Clarence and Wendy.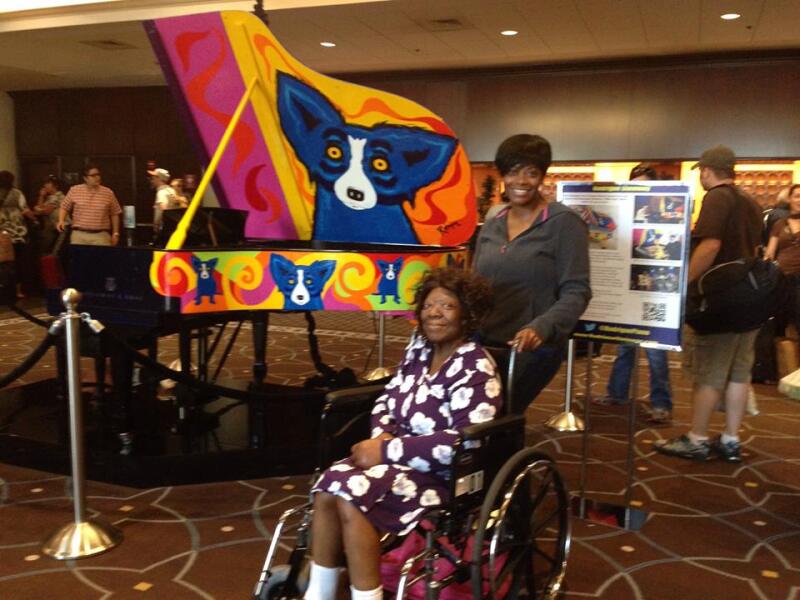 Tamesha

Despite the challenges, I am so grateful to have had the opportunity to be with my mother and create precious memories during the last two and a half years of her life. I would not trade that experience for anything in the world. I felt it was the least that I could do since she had sacrificed so much for me as a stay-at-home mom.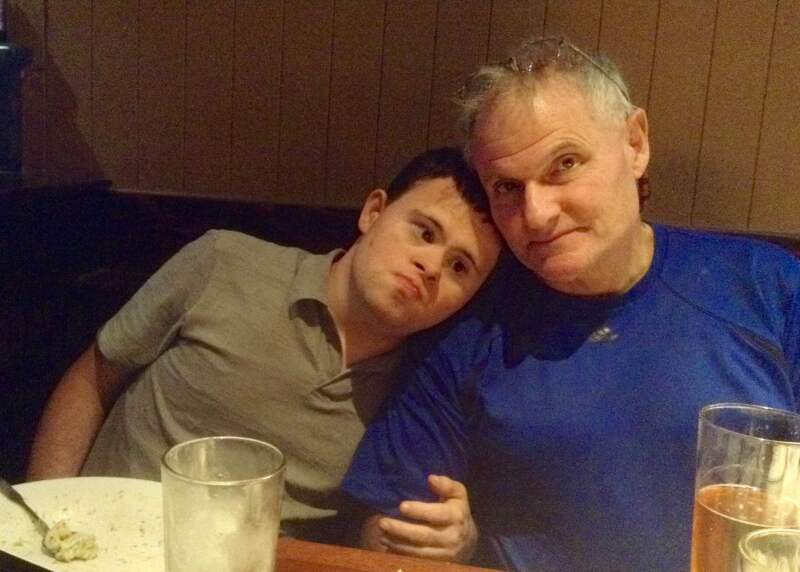 Clarence

We live in a small town in a rural setting in the foothills of the Sierras. Since our son is nonverbal and needs help with almost all activities of daily living, we have an extremely hard time to find respite help/providers who are responsible, and compassionate caregivers that we can trust.… We love our son and would not want him to suffer, but we also still love each other and long to spend more time alone with each other.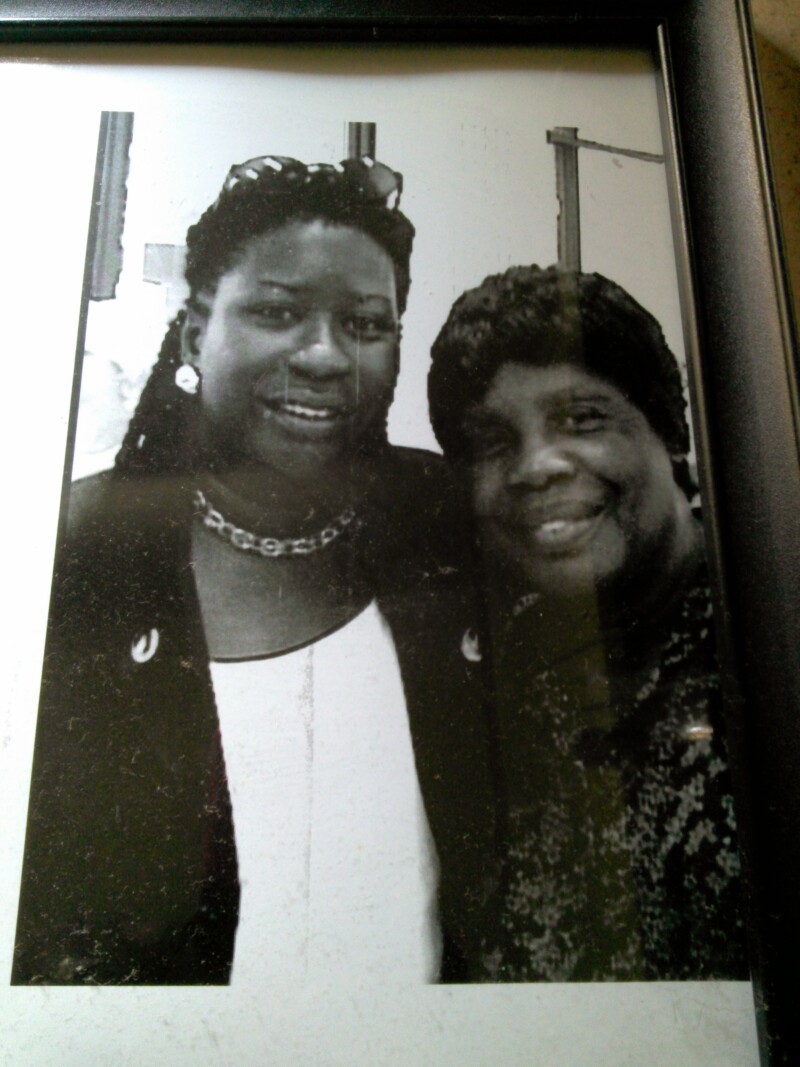 Wendy

I remember how difficult it was to care for her [Wendy's mom] daily, but would do it again. I hope that others will get the much-needed help. This is no easy task. Caregivers need the support, training and protection.



As a family caregiver myself — first for my mother and now, with the help of my millennial sons, for my husband who has ALS (Lou Gehrig's disease) — I know just how overwhelming, stressful and exhausting caring for a loved one can be. And we are the lucky ones. My family has good health insurance; we have the resources to pay for dedicated, professional home care; we have a strong network of friends; and, together, we have the time to navigate through websites and contacts to get the information we need. Many family caregivers don't have this level of support. I honestly don't know how they do it. But they do. Every day.

Fighting for family caregivers
At AARP we believe this labor of love deserves more recognition and support. That's why we celebrate family caregivers and fight to make their big responsibilities a little bit easier. Across the states and on Capitol Hill we're working to give caregivers support, help at home, workplace flexibility, training, relief and more. Here are just a few examples:

On Capitol Hill:

The bipartisan Recognize, Assist, Include, Support, and Engage Family Caregivers (RAISE) Act (S. 1719/H.R. 3099) passed unanimously in the U.S. Senate last year; it is now being considered by the U.S. House. Endorsed by AARP, the bill would create a national strategy to recognize and support family caregivers.
The bipartisan Credit for Caring Act (H.R. 4708/ S. 2759) was introduced in the U.S. House and Senate earlier this year. Also endorsed by AARP, the bill would create a federal tax credit of up to $3,000 for eligible family caregivers who provide financial assistance for their loved ones while also working.
And in state capitols across the country, this year alone, we've fought successfully to pass nearly 50 laws and policies to support family caregivers, including:

The CARE (Caregiver, Advise, Record and Enable) Act, which helps family caregivers when their loved ones go into the hospital and as they transition home. Since 2014, this AARP model bill has been enacted in 33 states, a monumental step forward.
Bills to help family caregivers have flexibility at work. For example, Vermont and New York passed historic paid leave laws so family caregivers who work don't have to worry about losing their jobs — or pay — when they need to take time off to care for a loved one, including older parents. Additionally, Illinois passed ELECT, a new AARP model bill that allows working caregivers to use their existing personal sick leave to care for their loved ones.
Making sure respite care programs — such as adult day services or periodic visits in the home — are available in the community to give family caregivers some relief from their caregiving duties.
I hope you will join me in saying thank you to all family caregivers this November — and share your own family caregiving stories to help us raise awareness of all that you do, and fight for more support for you and your loved ones.

Your story matters. Share it today.
---

Nancy LeaMond is AARP chief advocacy and engagement officer. She leads the organization's Communities, State and National Group, including government relations, advocacy and public education for AARP's social change agenda. LeaMond also has responsibility for AARP's state operation, which includes offices in all 50 states, the District of Columbia, Puerto Rico and the U.S. Virgin Islands.

You can follow her on Twitter @NancyLeaMond.