50+ Voters and the 2016 Election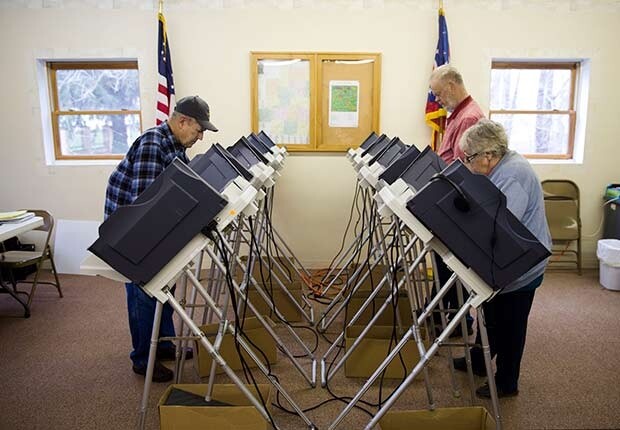 The outcome of the 2016 presidential election took many people by surprise. I've spent a fair amount of time listening to experts analyze the election results over the past week. There are almost as many explanations as there are pundits . . . the rural vote came out in droves for President-elect Trump; Secretary Clinton didn't turn out the "Obama Coalition"; votes to third-party candidates swung states one way or the other. All of those analyses are valid to a certain extent, but one thing that hasn't been talked about is the largest swath of voters (the 50-plus) and how they broke heavily for Donald Trump.

Nearly half (45 percent) of the electorate this year was 50 or older. 50-64-year-olds comprised 30 percent, while voters 65 and older made up 15 percent. Nationally, Donald Trump took 53 percent of the 50-plus vote, compared with Hillary Clinton's 44 percent. There wasn't a significant difference in voting patterns between voters ages 50-64 and those 65-plus.

Be an E-Activist. Sign up for the AARP Advocate e-newsletter » 

Taking a step back from the national numbers, it looks like 50-plus voters played an even larger role in key states like Wisconsin and Pennsylvania. In both of these states, older voters accounted for 51 percent of the electorate. In Wisconsin, President-elect Trump was the choice of 55 percent of older voters, while 53 percent of older Pennsylvanians supported him.

But it would be a mistake to characterize all older voters as leaning to one party. The reality is more nuanced. Democrats picked up two seats in the U.S. Senate with the help of older voters. In Illinois, 50-64-year-old voters supported Sen.-elect Tammy Duckworth over Sen. Mark Kirk by 9 percentage points (51 percent vs. 42 percent), according to available exit poll data (data on voters 65 and older is not available). In New Hampshire, Democratic Gov. Maggie Hassan edged out Republican Sen. Kelly Ayotte by fewer than 1,000 votes overall. While voters ages 50-64 preferred Ayotte by 1 percentage point (49 percent vs. 48 percent), those 65 and older went to Hassan (50 percent vs. 49 percent).

The most significant difference in voting patterns among people 50-plus is seen in multicultural communities. African American and Hispanic/Latino voters overwhelmingly supported Secretary Clinton across all ages. While exit poll data doesn't specifically break out the 50-plus demographic, the margins are large and clear: Ninety percent of African Americans over 45 voted for Clinton, 67 percent of Hispanics ages 45-64 voted Clinton, and Hispanics 65 and older voted 70 percent for her.

Another data point that I find very interesting is that most voters made up their minds months ago. In fact, the majority of both Trump and Clinton voters never seriously considered voting for the other major-party candidate. For the first time that I can remember, the two major candidates had nearly universal name recognition from the start. They have both been in the public eye for decades, and people's opinions about them were largely formed years ago. The cake was baked, as they say, early on.

So, what does this mean for a policy agenda moving forward? This election cycle was largely devoid of serious policy discussion. Voters spoke out for change above all else. Americans want their government to work for them again.

AARP regularly asks people 50 and older what issues matter to them, and what we hear is surprisingly consistent given the divisions we see across the electorate as a whole:

Social Security: In a nationwide survey of more than 23,000 AARP members, all age 50 and over, 67 percent of poll respondents across party lines ranked the future of Social Security as their No. 1 concern. This is what our Take a Stand campaign was all about.
Health care costs: The 50-plus are also very concerned about health care costs, particularly the rising cost of prescription drugs. Three-quarters of adults over 50 take prescription medication on a regular basis, and a significant majority (81 percent) thinks prescription drugs are too expensive.
Caregiving: A new AARP study shows that family caregivers on average spend 20 percent of their income providing care to their loved ones. In a survey of voters conducted on Election Night, 87 percent across all ages said they support a tax credit to help family caregivers afford the costs of care.


The 50-plus and the American people have spoken. It's time for us to move past an election of ill will and rancor and find common ground. There are many issues that need to be addressed in the coming years, but together — as Americans — we can accomplish these tasks. Just as we have done for the last 240 years.


---
Nancy LeaMond, chief advocacy and engagement officer and executive vice president of AARP for community, state and national affairs, leads government relations, advocacy and public education for AARP's social change agenda. LeaMond also has responsibility for AARP's state operation, which includes offices in all 50 states, the District of Columbia, Puerto Rico and the U.S. Virgin Islands.
You can follow her on Twitter @NancyLeaMond.