7 Legislative Happenings for Older Americans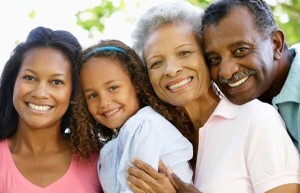 With 2015 behind us, it's the season of "best of 2015" and "bold predictions for 2016" lists. Consider this a hybrid.

Looking back, there were seven important happenings and victories for older Americans and their families in 2015. They happened in Washington, D.C., state legislatures and communities across the country and will help improve the lives of millions of people.

In some cases, we solved long-standing challenges, including protecting seniors' access to their doctors. In other areas, like supporting family caregiving, we created important momentum — and will continue advancing the issue in 2016.

Quiz: What problems do low-income older Americans face?





Supporting family caregivers became a legislative issue. Elected officials at the state and federal levels have started to take commonsense steps to support America's 40 million family caregivers — who help their older parents, spouses and other loved ones to live independently at home — and moved this deeply personal and family issue into a bipartisan legislative arena. In 2015 alone, 31 states passed 40 bills to support more than 27 million family caregivers; in the U.S. Capitol, the bipartisan, bicameral Assisting Caregivers Today (ACT) Caucus launched to bring greater focus to family caregiving; and the U.S. Senate passed the Recognize, Assist, Include, Support and Engage (RAISE) Family Caregivers Act, to create a national strategy to support family caregivers.



Seniors' access to doctors was protected. Every year (and sometimes more often) Congress has scrambled to prevent Medicare patients from losing their doctors due to a flawed doctor payment system. This annual "doc fix" had created an environment of uncertainty for doctors and their patients. But last year, Congress finally acted to replace the system with one that emphasizes fair payment, quality and value without forcing seniors to pay more. This commonsense solution will help ensure doctors deliver the best care for seniors.



There was progress on closing a retirement savings loophole. For decades, a dangerous loophole has made it easy for some financial advisers to tell you where you should put your money based on what's best for their pocketbooks. The result? Americans end up in riskier investments with higher fees and lower returns — and Wall Street makes billions. Up to $17 billion in retirement savings every year is lost, according to some estimates. That's why AARP fought for a new U.S. Department of Labor standard that, if it goes into effect, will hold anyone who gives investment advice genuinely accountable for helping you choose the best investment for you and your family. But Wall Street special interests and their allies in Congress are still trying to stop it, so AARP will keep up the fight in 2016.



Crossing the street became safer. Every two hours, a pedestrian is killed because of unsafe streets and crosswalks. The demand for safer streets is growing, and many states and communities have adopted Safe Streets policies and redesigned their streets to help prevent these deaths. In 2015, Congress recognized this demand by requiring the secretary of transportation to encourage states and regions to adopt Safe Streets design standards that make streets safe and convenient for all users of the road, including pedestrians, cyclists and drivers. This year, it's time to act on this federal guidance and create safer streets, because crossing the street shouldn't mean crossing your fingers.



Huge spikes in Medicare costs were stopped. Millions of seniors almost saw huge increases to their Medicare costs. Fortunately, the year-end budget agreement reached by Congress protected seniors' hard-earned money and stopped this huge spike.



Social Security disability benefits protected. Without action, 11 million people could have seen devastating cuts of 20 percent to their Social Security disability benefits. But, in that same year-end budget measure I just mentioned, there was a bipartisan agreement to prevent those harmful cuts, ensure the Social Security Disability Trust Fund remains sound until 2022, and reduce fraud and abuse in the disability program.



States led the charge in helping workers retire with confidence. At the start of 2015, 55 million Americans lacked access to a retirement savings plan at work — a tool that increases saving rates 15 times. Now, thanks to historic legislation passed in three states last year, 4.2 million workers will soon have a way to save for their future at their job. And the federal government issued guidance which will hopefully lead more states to consider these plans in 2016.
In 2016, AARP will continue to work across the country — fighting for you and your family — to help workers save toward a more secure and independent retirement, give family caregivers the support they need, make communities more walkable and livable, ensure Social Security is financially sound for future generations, protect Medicare from harmful cuts and more.

Contact AARP Foundation's Housing Solutions Center for free foreclosure prevention counseling

Photo: iStock/Cathy Yeulet

Also of Interest

See the AARP home page for deals, savings tips, trivia and more.