A Family Caregiver Holiday Story: From Practical Joke to Empowerment
By Elaine Ryan, December 19, 2016 09:54 AM
For family caregivers, the holidays can be a time of added stress and chaos, but they can also be a time of joy — and humor. Catherine, a family caregiver for her sister Lisa, shares: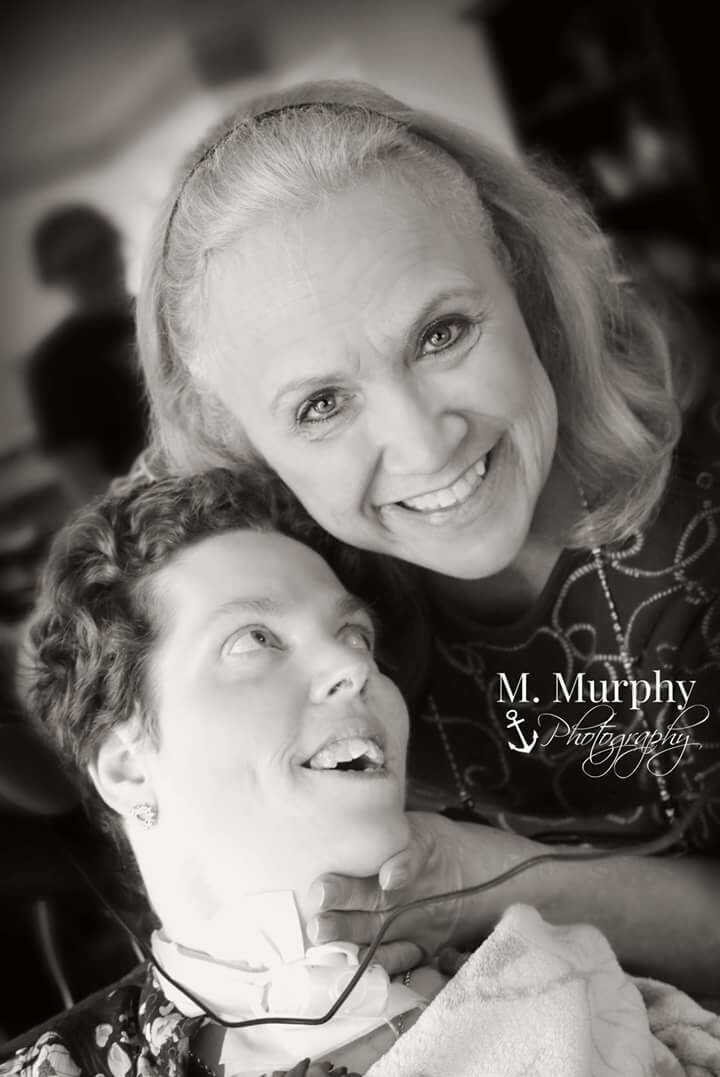 "Lisa, my little sister, has severe cerebral palsy. She has no verbal communication skills and is total-care (wheelchair and hospital bed bound). She loves the holidays more than anyone I know. As a teenager, I would take her shopping at Christmas time and help her buy gifts.

My freshman year in college, we went through this same shopping routine just a few days before Christmas. Lisa had bought a new card game for our parents. After I wrapped the gift, I said, "Hey, Lisa! Want to pull a trick on Momma and Daddy? How about… we tell them that THIS gift (the card game) must be kept refrigerated until they open it? That will throw them off and they'll never GUESS it's a game!" Lisa cooed with delight at the idea.

A few days later our parents decided to pack up Lisa and go out of state to spend Christmas with another one of our siblings and their family. I chose to stay home to spend Christmas with my boyfriend and his family. On Christmas morning, my mother called me and said, "REALLY?!?" with annoyance pouring from her voice.

As it turns out, when our parents decided to make this impulse run — a nine-hour drive, — Momma remembered that Lisa's gift HAD to stay refrigerated. So she sent Daddy to the store to buy a small ice chest and some ice packs to transport it in. She rode with this little ice chest in her lap for the entire trip, worrying if it was staying cold enough. Every time she would discuss her concerns about getting an ice chest or keeping it cold, Lisa would just CRACK UP LAUGHING.

On Christmas morning, when they finally opened the gift and found a card game inside, they looked at each other confused … and they said that Lisa rolled her little body up in a ball and laughed so hard tears were streaming down her face."

Read more of Catherine's story — and share your own family caregiving holiday memory.
Now in her 50s, Catherine is the sole, full-time caregiver for her sister Lisa. She shares, "Every Christmas, Lisa laughs when we share this memory with others. I think it was more than just being able to successfully pull off a practical joke. It was being empowered to orchestrate something devilish when most of the time she felt like she had no power. What did I learn that day? That even those who are so very vulnerable NEED to feel empowered any way we can give it to them. That's why now, years after our parents have left this earth, Lisa knows that she is in charge of our household and she always will be."

Support for family caregivers
It's a labor of love to be sure, but family caregiving can also be overwhelming, stressful and exhausting. Many family caregivers, like Catherine, work full or part time on top of their caregiving duties. That's why AARP fought throughout 2016 to make family caregivers' big responsibilities a little bit easier: more support, help at home, workplace flexibility, training and relief in your state — and more.

In this year alone, we successfully fought for 50 new laws or policies to support family caregivers in 37 states — affecting more than 26 million family caregivers. And we aren't stopping there. In 2017 we'll continue to fight for family caregivers and their loved ones.

Happy holidays
To all family caregivers, I know the holidays can often bring added stress, so here are a few tips holiday from caregivers for caregivers. I wish you and your families a safe, warm and joyful holiday season.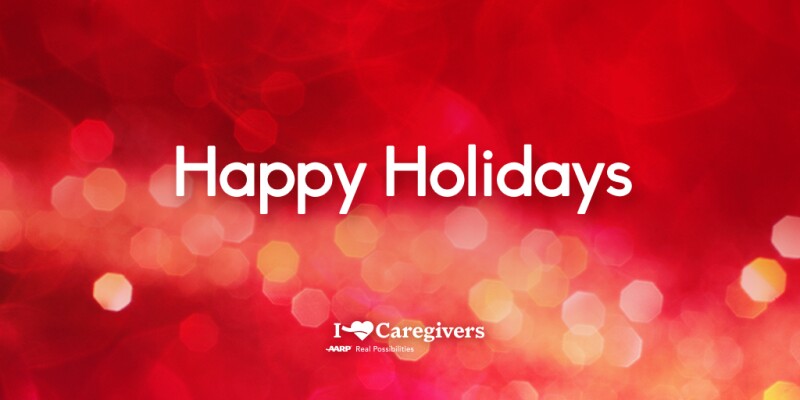 ---

Elaine Ryan is the vice president of state advocacy and strategy integration (SASI) for AARP. She leads a team of dedicated legislative staff members who work with AARP state offices to advance advocacy with governors and state legislators, helping people 50-plus attain and maintain their health and financial security.