A Happy, Healthy 77th Birthday for Social Security
By Jeff Davis , August 14, 2012 11:40 AM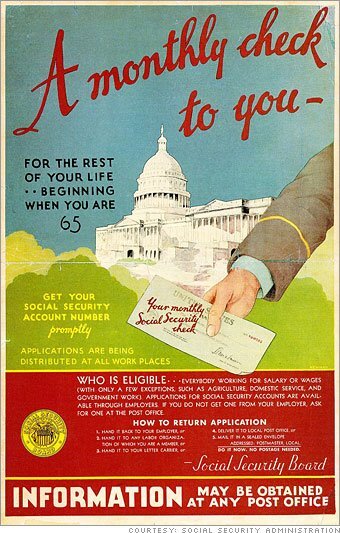 Today marks Social Security's 77 th Anniversary. That's 77 happy and healthy years the program has run and never missed a payment to Americans who rely on it more than ever and want it there not just for themselves but also for their children and grandchildren. But fewer jobs offer pensions and as younger Americans struggle to save for retirement, Social Security could hold even more importance, especially as more than one in three working households age 21 to 64 has no individual savings even set aside for retirement.
According to a new survey AARP released last week, just over half of voters age 18-49 have confidence they can afford to retire while half of voters 50+ think they can never afford retirement. 55 million Americans now depend on Social Security and as voters 50+ who haven't retired form a new "Anxiety Index," this election may alleviate that index or see it grow as younger workers pursue careers and a path to sustained economic security.
Before releasing the survey AARP turned up the heat on the conversation about Social Security's future, launching a "You've Earned a Say" tour across America that can speak to American families from younger children to retirees. Today the tour stops in Billings, Montana, and goes on to all of the political conventions and debates. Does the tour come through your town? Find out here.
The internet and cable news commentators have been abuzz in recent days about Medicare and Social Security and what might happen to both under the next President and Congress. Quite frankly, we're thrilled some of the buzz adds to the conversation we've been having with over 2.1 million Americans at over 2,400 events with "You've Earned a Say."
In our survey, Americans say they want to know where the candidates stand on the future of Social Security and Medicare. So no matter what the Presidential candidates tell us about their views during the campaign, they'll be speaking to an electorate hungry for more than another Social Security birthday cake: voters want to know what the candidates plan to do about issues that matter to us.
And what better way to celebrate the happy, healthy program than by having an honest dialogue out in the open, beyond the closed doors in Washington?
Photo credit: Library of Congress