A Higher Utility Bill Before You Even Turn On the Lights?
By Elaine Ryan, August 31, 2015 10:07 AM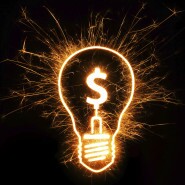 Imagine this: You live on a fixed income and work hard to budget your money. You are very conscious about how you use your utilities. Yet, no matter how much electricity you use, your bill keeps going up.

This scenario is far from hypothetical. Many utility companies across the country have a "customer charge," or mandatory monthly fee, that remains the same — no matter how much electricity you use. This means when a utility company raises its customer charge, your bill goes up before you even turn the lights on.

AARP is fighting — and winning — in states across the country to ensure that you're paying only what is reasonable for utility service. When your utility company tries to push through an unjustified rate hike or customer charge increase, we speak up — so that you can keep more of your hard-earned money in your pocket.

Fighting for You Across the States
Wisconsin: Xcel Energy is trying to increase its customer charge from $8 to $18 every month. In Minnesota, the company was ordered to keep the charge at $8 (instead of raising it to $12), thanks to the efforts of AARP. AARP will argue the arithmetic is no different in neighboring Wisconsin.

And, in Green Bay, Wisconsin Public Service (WPS) wants to raise its customer charge again — this time to $25 a month — after just doubling it from $9 to $18 earlier this year!

Later this month, AARP volunteers will be raising their voices against these increases at hearings in front of the Wisconsin Public Service Commission (PSC) — the board that oversees utility rates in the state.

North Dakota: Helen, a North Dakota utility customer, recently shared:

I am a senior citizen, and on a fixed income, so it is difficult to keep up with the increases. – Helen

The good news: MDU — Helen's utility company — recently called off a plan to automatically adjust utility rates over the next five years.

The bad news: MDU is now trying to increase its customer charge to $21 a month — after it was just increased from $9 to $14 last year.

Hearings before the North Dakota PSC start today, and you can rest assured AARP will be there to make sure the voices of North Dakotans like Helen are heard.

New Mexico: The Public Service Commission has begun holding preliminary hearings on El Paso Electric's requested customer charge increase of $7 to $10 a month AND a 9% rate increase. AARP volunteers were on the scene and raising their voices against this unfair rate increase.

Kansas: A potential victory for Westar Energy customers: A pending settlement rejected the utility company's requested customer charge increase. This action saves customers $370 million over 5 years. The proposed plan, if approved, keeps the customer charge from increasing to $27 ,or possibly even $50, per month.

Pennsylvania: AARP is fighting against PECO's and PPL's plans to increase its monthly customer charges.

Earlier this year, AARP also helped defeat similar proposals in Minnesota (Xcel rate case), Kentucky (LG&E-KU rate case), California (Redding Electric Utilities) and Kentucky (LG&E-KU rate case).

Check out where we're fighting for you right now: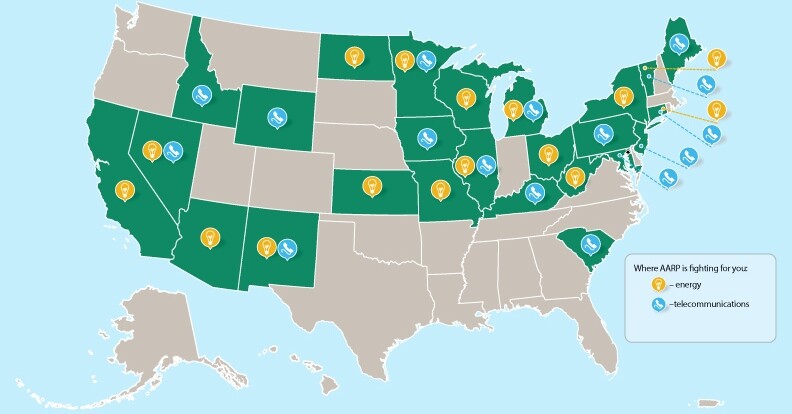 The bottom line is that utility customers deserve control over their electric bills. Increasing the monthly customer charge is unfair and disproportionately burdens those who are living on low or fixed incomes and struggling to pay for food, rent, medicine and utility bills. Increasing the mandatory charge also discourages conservation and energy efficiency. Many older adults are very frugal with their energy usage in order to keep their bills low — why should they not receive the full economic benefit of their careful conservation efforts?

Learn more about this important issue: Sign up for the AARP Advocates e-newsletter, or visit your state Web page.


---

Elaine Ryan is the vice president of state advocacy and strategy integration (SASI) for AARP. She leads a team of dedicated legislative staff members who work with AARP state offices to advance advocacy with governors and state legislators, helping people 50-plus attain and maintain their health and financial security.

Follow Elaine on Twitter: @RoamTheDomes.