A Look Back - and Thank You
By Reshma Mehta , December 29, 2011 02:18 PM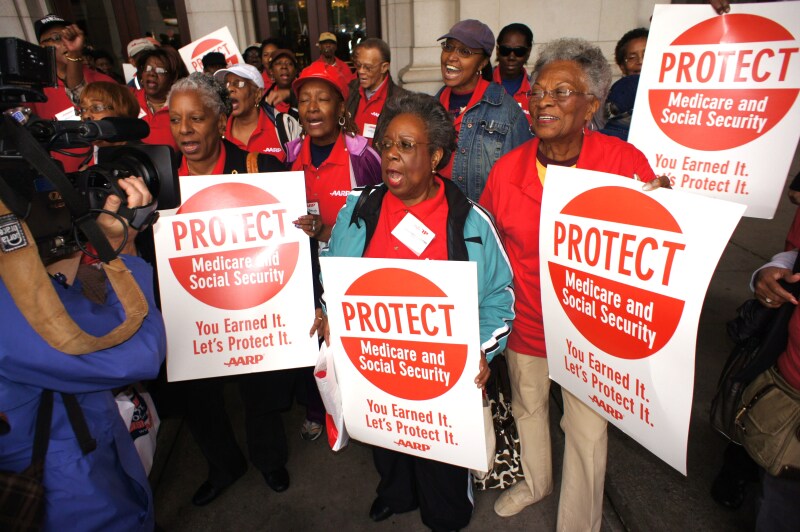 As the year winds down, we find ourselves pondering what really mattered in the last 365 days. For us, the answer is easy - you. Your petitions, phone calls, and emails to legislators made it possible for us to accomplish so much to improve the lives of older Americans in this country - and for that we are most grateful.
So with all that we've accomplished together, where could we possibly start? How about with what we believe Social Security beneficiaries are most looking forward to - the first increase in benefits since 2009! In a time of great economic turmoil and ever increasing costs, this little bit of help will surely be a great relief to many Americans.
Along those same lines, we are also thrilled to be able to say that Medicare patients will not have to worry about losing access to doctors as the New Year rolls in. Congress was able to pull it together to prevent the drastic 30% cuts to doctors that was set to begin on January 18. Of course, we hope Congress will pass a long-term solution to permanently fix the broken physician payment formula...but that's a fight for next year, perhaps!
Let's not forget to give a shout-out to the Congressional "supercommittee!" With almost 8 million actions taken by each of you, we successfully stopped any cuts to the hard-earned Social Security and Medicare benefits millions rely on.
Last, we blew past our 2011 goal on helping consumers afford their home energy costs! We achieved a staggering savings of $542,459,474 thanks to legislative or regulatory victories in 22 states. These savings will impact over 16 million consumers 50 and older. These amazing victories couldn't have happen without the hard work and activism of nearly 100,000 AARP members across the country.
Without your help, none of this would have been possible. Your unyielding dedication is an inspiration to all of us at AARP. For that, we can only say THANK YOU - and see you in 2012!
Are there any accomplishments we missed? Tell us in the comments!