AARP Opposes Employer Invasion of Medical Privacy
By David Certner, February 24, 2016 03:00 PM
UPDATE (5/16/2016): AARP is deeply disappointed with the new EEOC rules on workplace wellness programs. Read our press release.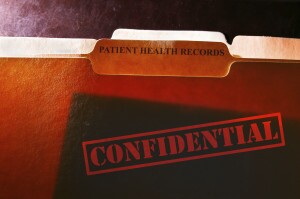 *****
With election season in full force, much of the work inside Washington is flying under the radar. While Congress remains deeply divided, there continues to be action on the regulatory front.

One such development should be a real attention grabber: a proposed Obama administration rule that would allow an employer's workplace wellness program to require you and your family to hand over your medical and genetic information, or face paying hundreds or even thousands of dollars more for your health insurance.

Workers (and their spouses) who don't want to turn over their personal information could be subject to penalties up to 30 percent of the total cost of the health coverage in which the worker is enrolled. The average total premium for family health coverage in 2015 was $17,545, with employees footing the bill for about $5,100 of that. If the new rule goes through, employers would be allowed to charge their workers a whopping $5,264 more for family health insurance — on top of the more than $5,000 they already contribute toward family coverage, on average — if they don't provide sensitive family medical information.

Is this legal?? Not yet. But it soon may be. Currently, the Americans with Disabilities Act (ADA) and the Genetic Information Nondiscrimination Act (GINA) both make it an act of employment discrimination for an employer's workplace wellness program to require or request that employees fill out medical questionnaires or submit to medical exams, unless participation in the wellness program is voluntary. Even when a worker voluntarily discloses sensitive health information, the law requires employers to safeguard the privacy of that information.

But now, the Equal Employment Opportunity Commission (EEOC) — the federal agency that is charged with protecting civil rights — has proposed a rule that essentially would redefine "voluntary." Being charged thousands of dollars more for something as indispensable as health insurance doesn't sound very "voluntary" to most people.

What may be worse is that many of these unregulated wellness programs are mostly data-mining operations — that collect and share your medical information — with little evidence that they actually produce healthier employees. And of course, any time sensitive personal information is online, there is an increased risk of hacking.

AARP fought hard for health reform that no longer allows discrimination against those with health conditions, and to make health insurance more affordable for the millions of older workers who need it. Older workers are more likely to have the kinds of invisible disabilities (e.g., diabetes, high blood pressure, cancer) that are often targeted by wellness programs — but workers may not want to disclose this information to their employer for fear of discrimination.

AARP believes it's just plain wrong to penalize people's privacy and civil rights to withhold their personal medical and genetic information. Personal privacy should not be the exclusive domain of workers with salaries high enough to afford large financial penalties.

The EEOC should immediately withdraw and reissue this proposed rule consistent with the current protections afforded under the ADA and GINA.


---
David Certner is the legislative counsel and legislative policy director for government affairs at AARP. Follow him on Twitter @DavidCertner for the latest updates on what's happening in Washington on the issues that matter most to older Americans.