AARP Praises House Ways and Means Committee Effort to Find Bipartisan Solutions on Social Security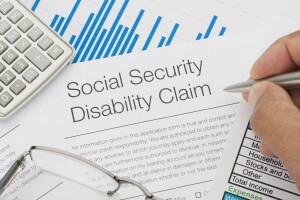 On July 9, House Ways and Means Committee Chairman Paul Ryan (R-WI), in his opening statement in the House Ways and Means Committee, said, "Subcommittee Chairman Sam Johnson has been working on solutions all year."
And a few months back, he laid out four principles for reforming disability insurance (DI) — all of which I fully endorse: "First, no 20 percent cut. Full stop. Not gonna happen. Second, make sure all benefits are paid on time. Third, make the program work better. And fourth, help people who can and want to work get back to work. … A disability should in no way diminish a person's right to fully participate in all aspects of society"
Get the latest on where we stand — AARP Advocacy Newsletter
AARP agrees with this sentiment and agrees with the approach laid out by Chairman Ryan. It is our sincere hope that through the work of this committee, with members of Congress on both sides of the aisle, we see bipartisan legislation passed this year that accomplishes these goals.
Both Chairman Ryan and the committee's ranking member, Rep. Sander Levin (D-MI), ended their opening remarks on positive notes.
Ryan said, "So I want to make clear to members on both sides of the dais. We're not here to cut DI; we're here to strengthen DI. That is our mission."
Levin noted "Social Security disability insurance plays a vital role in the lives of millions. I hope we can work together to make sure it continues to be there for all Americans."
We are heartened by this debate and look forward to continuing to work with the committee on both sides of the aisle to enact legislation that encourages the continued success of Social Security.
Photo: courtneyk/iStock
Also of Interest

See the AARP home page for deals, savings tips, trivia and more.