AARP Public Pension Guide Breaks Down Complex Issue for Elected Officials
By Elaine Ryan, May 01, 2017 09:17 AM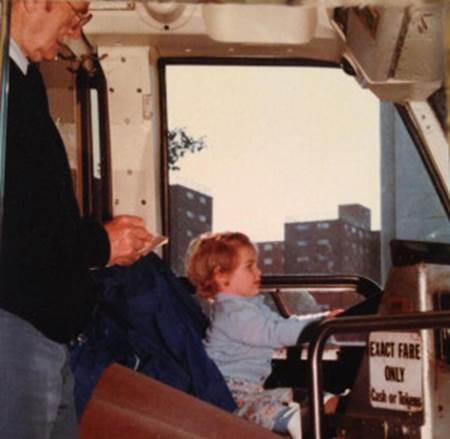 My pop was a bus driver for 25 years. Once he reached retirement, I would have loved Mom and Pop to relocate to D.C. to live with me. But they loved their life and community and wanted to age in their own home — just like millions of Americans.

Luckily, Pop had a public pension, which gave him and my mom the financial security they needed to retire with confidence and dignity — and to keep living independently in their own home. Pop worked hard and counted on having his pension for their financial security. Firefighters, nurses, teachers and other public employees all across America also count on their public pensions.

Exactly for this reason, it's critical that our elected officials and those who advise them understand how public pensions operate. This helps them meet the needs of employees and retirees, as well as employers and taxpayers.

To help with this effort, AARP has created a new public pension resource, Understanding Public Pensions: A Guide for Elected Officials , coauthored with the Center for State and Local Government Excellence. We hope that many state and local policy makers will get the chance to review the guide, prior to making changes to their states pension plans, in particular.

The guide provides key facts about public pensions. It also discusses the important role policy makers play in making sure their state and local pension plans are well designed and adequately funded. This helps ensures they can meet the goals of all stakeholders, including:

attracting and retaining employees
workforce management
retirement security
keeping pension costs manageable
The guide also reviews:

options for public pension plan design
the importance of adequate financing
how to develop a sound pension funding policy
important considerations when making changes to a pension plan
the effects of various proposals on the workforce and employees, and resulting financial effects
Fighting for You
AARP is working to make sure that state and local policy makers have the information they need. This helps support strong public pensions, which:

enable our firefighters, nurses, teachers and other public employees to have financial independence in retirement
promote financial security, which keeps people from requiring costly public services to meet their basic needs as they age
This is why AARP's state offices from Oregon to Colorado to South Carolina to Rhode Island continue to advocate for a defined benefit pension as an important means for ensuring financial security in retirement.

This guide is the third in a series of public pension resources recently supported by AARP. The other reports, which examine how state governments have pre-funded their pensions and review significant changes made to public pensions in recent years, can be found here.


---

Elaine Ryan is the vice president of state advocacy and strategy integration (SASI) for AARP. She leads a team of dedicated legislative staff members who work with AARP state offices to advance advocacy with governors and state legislators, helping people 50-plus attain and maintain their health and financial security.

Photo: iStock/IPGGutenbergUKLtd