Ambassador Froman, Don't Let the Trans-Pacific Partnership Restrict Access to Affordable Medicine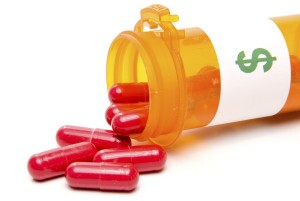 AARP continues to voice its serious concerns about the current draft of the Trans-Pacific Partnership (TPP), a massive trade agreement that will affect millions of people here in the U.S. and abroad and could set an unfortunate precedent for future trade agreements. The draft agreement contains provisions that add to the profits of the brand-name pharmaceutical industry at the expense of patients and older Americans. In fact, some of the TPP provisions run counter to current U.S. laws that are in place to protect consumers' access to affordable medicines.

Specifically, AARP objects to intellectual property provisions in the draft TPP agreement that unduly restrict competition by delaying consumers' access to lower-cost generic drugs. These anticompetitive provisions include extending brand drug patent protections through "evergreening" drug products that provide little to no new value and prolong high prescription drug costs for consumers, linking approval to market generic or biosimilar drugs to existing patents in a way that protects only brand drugs, and increasing data exclusivity periods for biologics that further delays access by other companies to develop generic versions of these extremely high-cost drugs. These provisions are all designed to ensure monopoly control by brand-name drug companies.

Newsletter: Get the latest on AARP advocay programs affecting you »

We are already witnessing the growing strain of unsustainable drug prices on consumers, state and federal budgets, and the U.S. health care system. The TPP will result in billions of dollars in unnecessary spending on medications. As it stands now, the TPP represents a very bad deal for the millions of people for whom affordable medicine can sometimes mean the difference between life and death.

As negotiations take place in Hawaii over the next several days, AARP appeals to U.S. Trade Representative Michael Froman and the other trade negotiators to change course and adjust these provisions by including compromise language consistent with the May 10 Agreement and prior U.S. free trade agreements with Peru, Panama and Colombia. This framework would strike a better balance and give the TPP trading partners the ability to foster both innovation and competition in the pharmaceutical industry while ensuring access to affordable medicines for millions of people in the U.S. and around the world.


---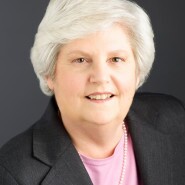 Nancy LeaMond, executive vice president of AARP's Community, State & National Affairs group, leads government relations, advocacy, public education and volunteerism on behalf of Americans 50+. LeaMond also has responsibility for AARP's state operation, which includes offices in all 50 states, the District of Columbia, Puerto Rico and the U.S. Virgin Islands.

You can follow her on Twitter @NancyLeaMond .




---