America's Next Great Challenge
In today's Washington Post, former Senate Majority Leader Tom Daschle and former Secretary Tommy Thompson made a strong case for a constructive, national dialogue on long-term care. AARP agrees wholeheartedly.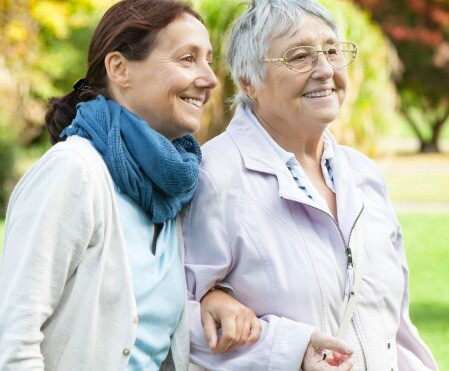 Just this week, we joined with The Hill Newspaper to hold a briefing on long-term services and supports. We convened leaders from the federal and state levels to shine a bright light on the possible solutions and innovations that are happening across the nation.
>> Visit AARP's Caregiving Resource Center
Long-term care - an issue that affects people of all ages - is America's next great challenge, one that will have far-reaching implications for every generation and every corner of society. I call it the 70 percent issue - seven of 10 people turning age 65 will need help to live independently at some point in their lives.
We know that the vast majority of Americans want to live independently, at home, as they age. And, they will count on family caregivers to make that possible.
Family caregivers are the backbone of long-term care in this country. They provide unpaid care valued at an estimated $450 billion annually. But, the number of family caregivers available to support older Americans will drop dramatically in coming years as the boomers age. Bottom line: More people will be dependent on fewer family caregivers.

From 1990-2010, boomers entered their prime caregiving years; at the end of those two decades, there were 7.2 potential caregivers ages 45-64 for every person ages 80-plus.
Over the next 20 years, as boomers become the population that will need the most care, the number of potential caregivers drops to 4.1.
Looking even further out, between 2030 and 2050, the number plummets to 2.9.
The demographics themselves paint a vivid picture of why we must develop more options to support family caregivers and to recruit and retain a strong, stable, paid workforce to help them. We must also:

Improve the delivery of services and help people live independently in their homes and communities
Do a better job of educating people so that they can plan for the future and make informed decisions
Give people more and better tools to help them plan and pay for services
After all, the costs of long-term care - such as nursing homes - are becoming increasingly expensive and putting strains on family budgets.
And, private insurance options are becoming more scarce and too expensive (or unavailable) for most families.
AARP agrees with Sen. Daschle and Secretary Thompson. We call for a broader conversation about long-term care to identify reasonable and effective solutions.
As a first step, we believe that Congress and the Obama administration should take a serious look at the recommendations put forward by the federal Commission on Long-Term Care, as they explore ways to tackle the challenges of Americans who want to live independently at home and the family caregivers who help them.
We all have a role to play in this important dialogue - and the time for action is now. Share your thoughts with us on our Support Caregivers page.
Photo: Fred Froese/Istockphoto
Also of Interest

See the AARP home page for deals, savings tips, trivia and more