Another State Expands Medicaid: Win for 70,000 More Americans
By Elaine Ryan, May 04, 2015 11:34 AM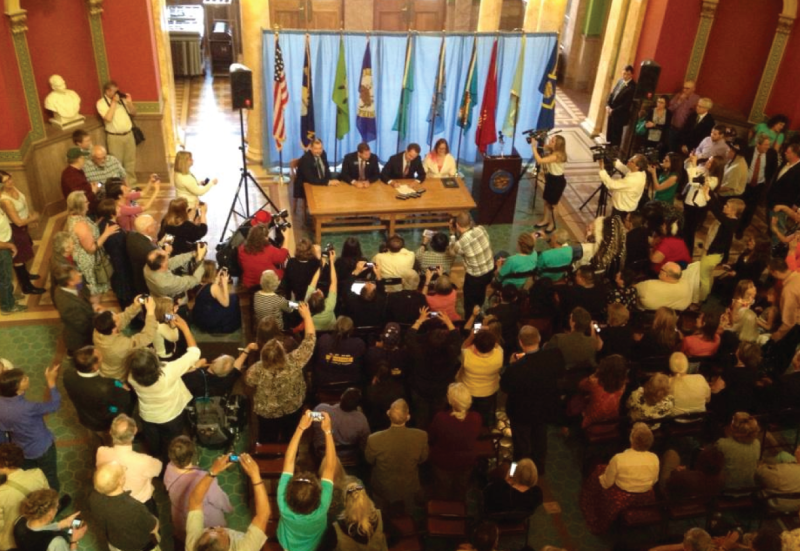 Today I have great news to share: Gov. Steve Bullock has signed the Montana Health and Economic Livelihood Partnership (HELP) Act into law, giving 70,000 hardworking Montanans access to affordable health coverage. Until now, tens of thousands who had lost their jobs or were struggling in jobs without health benefits had no access to affordable healthcare — Michele was one of them.

For years, Michele felt like she was walking a razor's edge not having health insurance. She didn't go to the doctor because she couldn't afford it, and that scared her.

Why didn't she and so many others have access to affordable health care? When many were able to get health care in 2014 through the Montana Health Exchange, she was one of the tens of thousands of Montanans left behind in the new "coverage gap" because they:

Were too young to qualify for Medicare
Earned too much, up to $11,700 a year, to qualify for Medicaid
Ironically, earned too little to receive any subsidy through the Health Insurance Marketplace
Once the HELP plan gains federal approval, it will close this coverage gap and give 70,000 Montanans the security of knowing they can get the care they need — but that's not all. The HELP plan also brings in $5.4 billion to the state's economy over the next six years. It really is a win-win for the state — and for Montanans.

Thank you!
This historic victory would not have been possible without the hard work of thousands of Montanans who stood up for affordable health care, including AARP Montana and our dedicated volunteers. Thanks to an incredible grassroots effort, Montanans made more than 10,000 calls and emails to their legislators and submitted more than 150 opinion editorials and letters to the editor. Additionally, more than 300 folks came to Helena to testify in front of the legislature, and hundreds more rallied on the Capitol steps or walked the halls talking to legislators. In this grassroots effort, the words of Ethel Percy Andrus come to mind: "An army of citizens can do what no one person can." To all of you, thank you!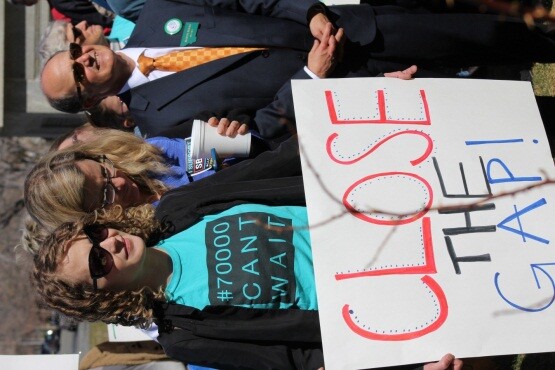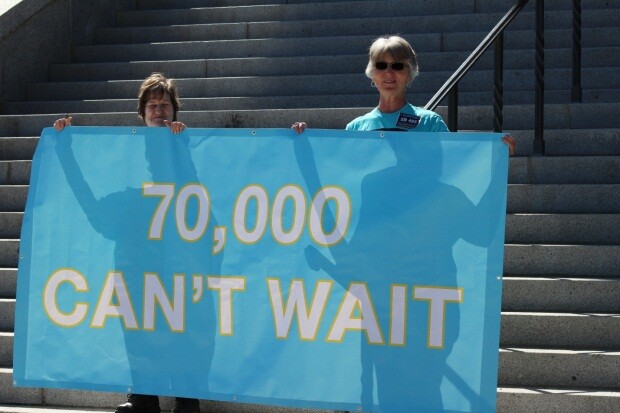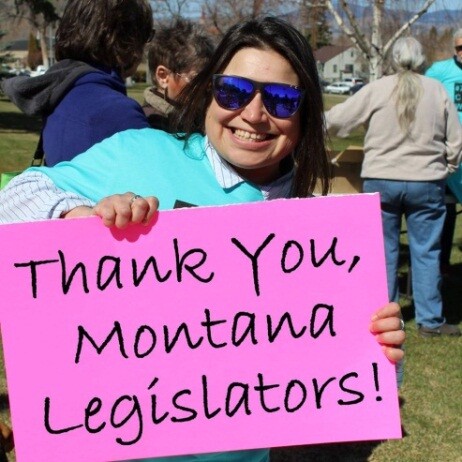 The fight isn't over
Even in the wake of Montana's victory, many Americans continue to struggle without access to affordable care. At AARP, we are continuing the fight to close the new coverage gap. See where your state stands: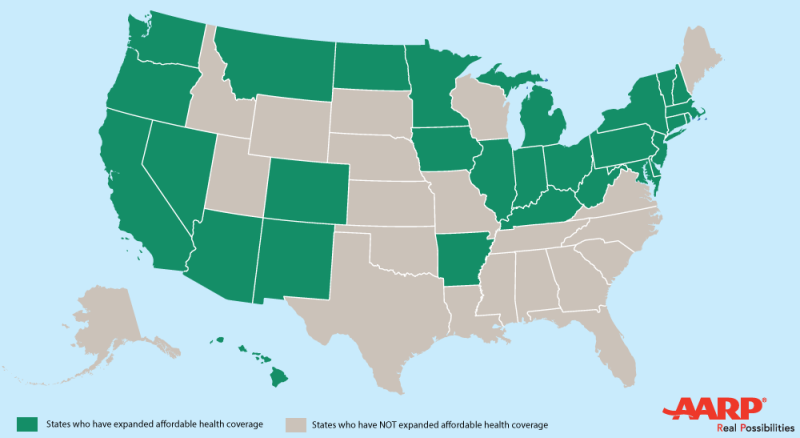 States to watch
Alaska: While Alaska has not yet closed its coverage gap, there is still time to get the job done this year. The state is in a special legislative session and is expected to consider the Healthy Alaska plan, which would expand access to affordable health coverage.

Utah: Following suit, Utah could also take up the issue this year in a special legislative session.

Follow me on Twitter @RoamTheDomes for more news on closing the coverage gap. And to stay up to date on our AARP advocacy in the states, sign up for the AARP Advocates e-newsletter or visit your state Web page.

________________________________________________________________________
Elaine Ryan is the vice president of state advocacy and
s trategy integration (SASI) for AARP. She leads a team of dedicated legislative staff members who work with AARP state offices to advance advocacy with governors and state legislators, helping people 50-plus attain and maintain their health and financial security.