Can You Afford the Health Care You Need?
By Elaine Ryan, January 25, 2016 11:36 AM
Imagine this: You've been unemployed for a year and, as a result, don't have health insurance. You have type 2 diabetes. You need blood tests, but they cost $600 and you can't afford that. You have a broken tooth that you can't get fixed. You want to work, but no matter how hard you try, you haven't been able to find a job.

Unfortunately, nearly 3 million hardworking Americans may face scenarios like this.

When the decision to expand affordable health care, a key component of the Affordable Care Act, was made optional in 2013, millions of hardworking Americans fell into a new "coverage gap." These individuals:

Earn too much to qualify for Medicaid under the current requirements — up to $11,700 a year.
Ironically, earn too little to receive subsidized coverage through the Health Insurance Marketplace, even though those making slightly more may have access to financial assistance to help pay for health care.
Are too young to qualify for Medicare.
To date, 31 states and Washington, D.C., have closed this coverage gap, but 19 other states still have not taken action — denying millions of their residents access to affordable health care. This year, the debate continues.

Affordable health care for the Bayou State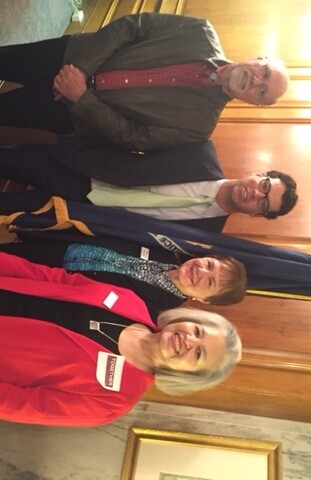 On his first full day in office, recently elected Louisiana Gov. John Bel Edwards signed an executive order to close the state's coverage gap. The expansion will take effect on July 1 and give nearly 300,000 Louisiana residents access to affordable care.

"This decision will give our residents access to preventive care, reduce the need for expansive emergency room care and provide Louisianans peace of mind that if they get sick they will get the health care they deserve without going bankrupt."—Denise Bottcher, AARP Louisiana state director

State Updates
AARP continues to fight across the country to:

Defend affordable health coverage. A few of the 31 states that have expanded affordable health coverage are now trying to backtrack on their commitment.
Expand affordable health coverage. AARP won't give up until residents in all 50 states and D.C. have the security of knowing they can get the care they need.
Here are some updates from across the states:

In Arkansas, Kentucky, New Hampshire and Ohio, AARP is fighting to make sure hardworking Americans keep their affordable health care.
In South Dakota, Gov. Dennis Daugaard recently shared his plan for expanding affordable health coverage.
In Wyoming, Gov. Matt Mead included a call for expanding affordable coverage in his State of the State address.
In Utah, state legislators are considering ways to expand affordable health care.

Where does your state stand?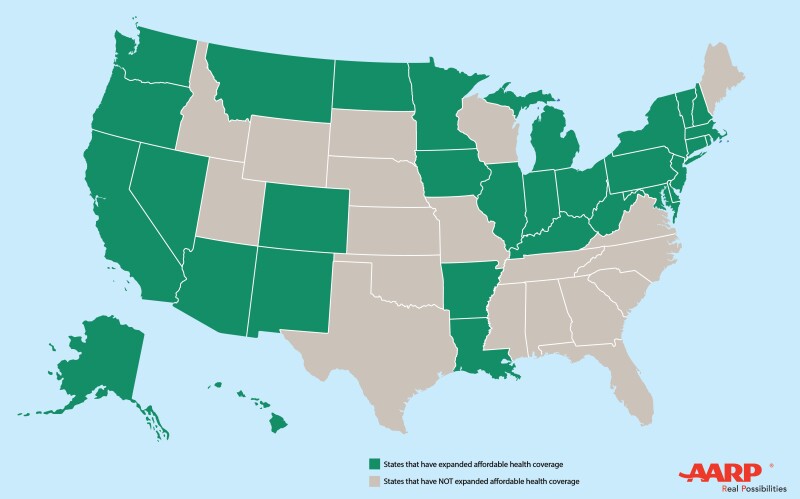 Follow me on Twitter @RoamTheDomes for more on this important issue. And, to stay up to date in the states, sign up for the AARP Advocate newsletter or visit your state Web page.