Can Your Nurse Prescribe Medication?
By Elaine Ryan, September 28, 2015 11:28 AM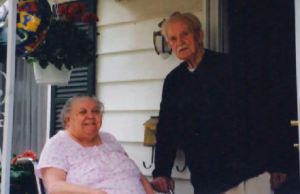 As many family caregivers know, getting our parents, spouses or other loved ones from one place to another can sometimes be a challenge, especially if they have impaired mobility. When I was caring for my parents, taking Mom — who was confined to a wheelchair — to see the doctor was an all-day ordeal, even though his office was only a short distance away. We had to wait for the special transport van to come, wait at the doctor's, and then wait again to get home, all for what was often a five-minute appointment to tweak the dose of a medication.

Not only were the journeys exhausting for Mom (and for Pop, who was always with her), but they left me wishing for a better alternative. For example, why couldn't Nurse Sue — the nurse practitioner who treated Mom at home — handle the prescription for us?

Get Help: Find out if you're eligible for public benefits with Benefits QuickLINK »

Today, 21 states and the District of Columbia have laws that would have allowed Nurse Sue to do just that: to change the medication dose while she treated Mom at home. These laws align nursing "scope of practice" and allow nurse practitioners, also called advanced practice registered nurses, to use all their training and skills to treat patients by providing complete primary care, like:

diagnosing and treating patients
managing chronic conditions
ordering lab tests
prescribing medications
performing annual exams
By giving nurse practitioners like Nurse Sue — who have completed advanced education at the master's or doctoral level in areas like primary and elder care — more authority to heal, additional opportunities exist for patients to get routine health care in a variety of settings, close to home, like:

medical offices
community health centers
convenient care locations
in the workplace
at home
Still, 29 states maintain outdated regulations that prevent nurse practitioners from delivering care to the full extent of their abilities.

AARP is fighting to break down these barriers and improve your access to high-quality care when and where you need it. Right now, in Massachusetts and Pennsylvania, state legislatures are considering bills to give nurses full authority to heal, and in Massachusetts, the bill — SB1207/HB1996 — is scheduled for a hearing in late November.

Where does your state stand?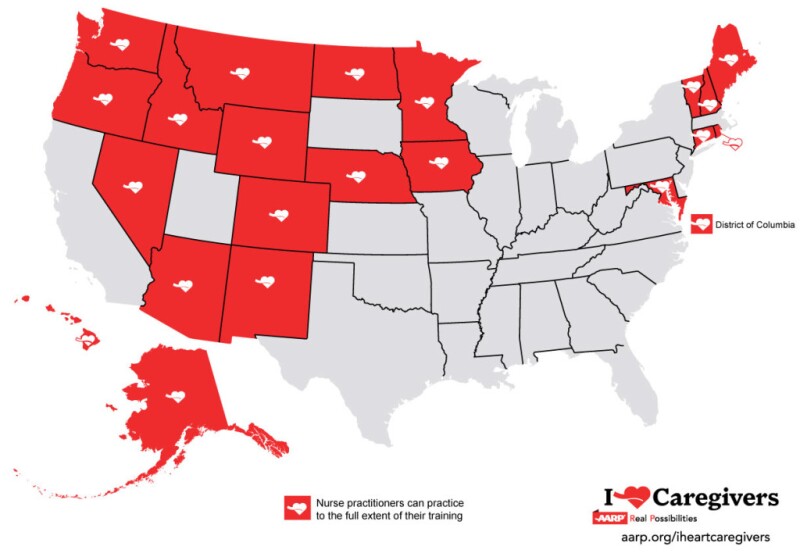 ---

Elaine Ryan is the vice president of state advocacy and strategy integration (SASI) for AARP. She leads a team of dedicated legislative staff members who work with AARP state offices to advance advocacy with governors and state legislators, helping people 50-plus attain and maintain their health and financial security.

Follow Elaine on Twitter: @RoamTheDomes

A lso of Interest



See the AARP home page for deals, savings tips, trivia and more.