Caring for Mom Shouldn't Mean Losing Your House
By Elaine Ryan, June 01, 2015 10:58 AM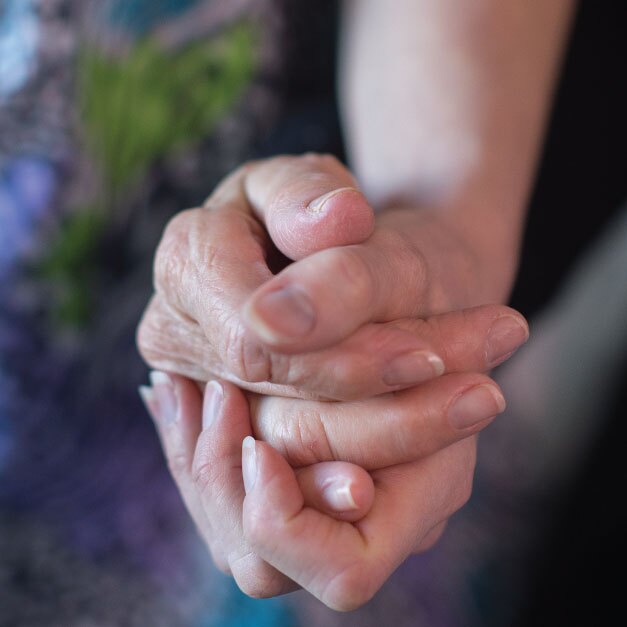 Debra from New Jersey is on the verge of losing her house to foreclosure because she can't keep up with paying the bills and helping her mom, who has dementia, remain at home. To keep Mom out of a nursing home, Debra is responsible for taking care of her 24/7. This can be a huge juggling act, involving bathing and dressing, preparing meals, managing medications, coordinating activities and more. Add in full-time employment, and life can become quite complicated, even though Debra hires an aide to stay with Mom while she's on the job.

But, when it comes to finances, Debra finds it near impossible to make ends meet. While Mom's meager pension covers most of the cost for the aide to come in while her daughter is working, Debra foots the bill for everything else — food, shelter, clothing and hefty bills for Mom's prescription drugs.

Like too many other family caregivers, Debra's clearly in a tough situation and could use some help.

Discuss this issue and more with other caregivers »

Each year, family caregivers perform unpaid care valued at about $450 billion to help their loved ones stay at home — and out of costly institutional care like a nursing home that would ultimately be paid for by taxpayers through Medicaid. Yes, that's right, a family caregiver's labor of love saves you, the taxpayer, money. And yet, family caregivers like Debra are facing huge financial challenges themselves. Here are the numbers:

$5,531: the average amount spent by caregivers caring for older loved ones each year
1/3: the portion of their savings caregivers use to care for a loved one
1/4: the proportion of family caregivers who cut back on spending for their own preventive health or dental care
4/10: the proportion of family caregivers who reduce or stop saving for their own future, potentially putting their own financial security at risk
I know this reality firsthand. My siblings and I often stepped in financially so my parents could continue living at home — where they wanted to be. Watch my family's story:




To help family caregivers like Debra, AARP is fighting for commonsense solutions to make big responsibilities a little bit easier, including a modest tax credit to give family caregivers a little relief. In fact, right now the New Jersey Legislature is considering the Caregiving Assistance Act, which would provide a tax credit to family caregivers related to the expenses they incur while caring for their older loved ones.

According to AARP New Jersey Chief Legislative Advocate Marilyn Askin, "This bill is a modest proposal to support caregivers from becoming persons at risk themselves."

In New Jersey and across all states, AARP is fighting to give family caregivers more support, help at home, workplace protections, training and more. Help us fight for you and your family by sharing your story at aarp.org/iheartcaregivers.

________________________________________________________________________

Elaine Ryan is vice president of state advocacy and strategy integration (SASI) for AARP. She leads a team of dedicated legislative staff members who work with AARP state offices to advance advocacy with governors and state legislators, helping people 50-plus attain and maintain their health and financial security.