Celebrating Our Independence
By Elaine Ryan, June 27, 2016 10:38 AM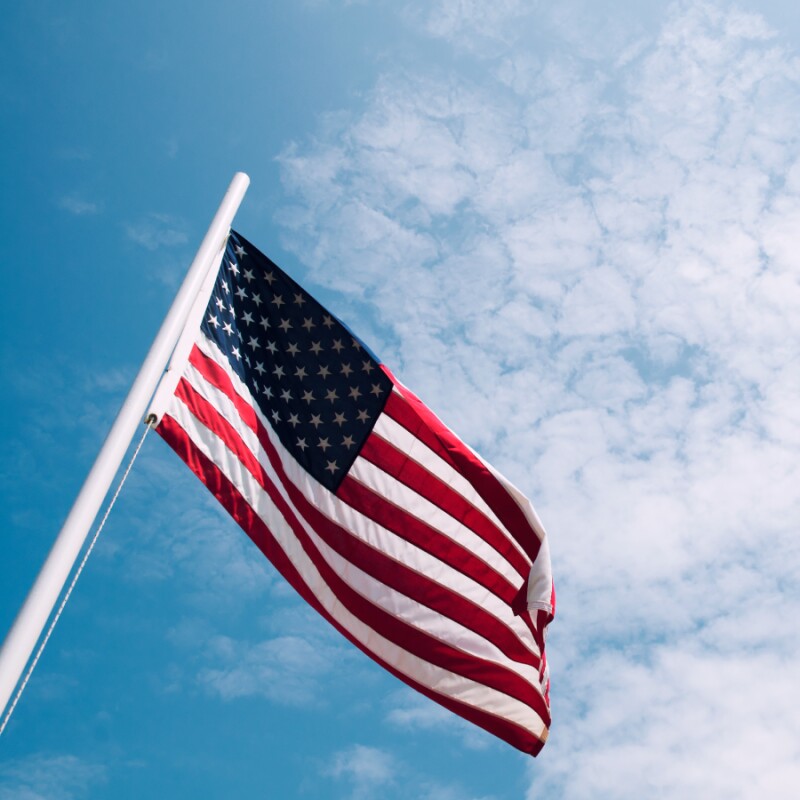 As we prepare to celebrate the birth of our country's independence, I'd like to take a moment to recognize some of our heroes. In particular, the veterans who fought for our safety and freedom, and the family caregivers who now help them remain independent in their homes and communities — where they want to be.

Out of the about 40 million Americans who care for older parents, spouses and other loved ones, 5.5 million care for our veterans so they can live independently at home, where they want to be. Let me introduce you to a few of these unsung heroes.

Suzan cares for her father, George, who gave 30 years of service in the U.S. Navy. Now he has dementia and Suzan, cares for him 24/7. She cooks, cleans, helps with personal care, gives him breathing treatments, manages his medications and more. She shared with us on our I Heart Caregivers storytelling initiative,

"Every day is a different struggle. Trying to help them remember basic things … Love is all you can do. Love them, help them and try to rest when you can … It is the best and hardest job ever."

Ruth, along with her siblings and other family members, cared for her father John — a World War II veteran. They provided help with dressing, eating, walking, getting to the bathroom and managing his medications. Ruth shared:

"My father's name is John ... He was a World War II Army/Air Force Captain who met my mother during the war, married her and they had nine children … When my father was about 80, he had a knee replacement and while in the hospital was told about a lung condition, first diagnosed as pneumonia but later something much worse, a type of lung disease that made his lungs like mesh and breathing very difficult … He passed away in the living room of our home with most of the family there. We love him and miss him dearly."

Family caregivers like Ruth and Suzan take on tasks that can be emotionally, physically and financially draining. In addition to helping with things like bathing or providing transportation, the majority of family caregivers also perform complex medical and nursing tasks, such as:

Medication management
Giving injections
Cleaning wounds
And more
Most family caregivers do this with little or no training. That's why AARP is fighting for the CARE Act, a no-cost, commonsense solution to support family caregivers like Ruth and Suzan. Now the law in 31 states and territories, the CARE Act requires hospitals to:

Record the name of the family caregiver in their loved one's medical record
Notify the family caregiver when their loved one is to be discharged
Provide instruction on the medical tasks — such as medication management or cleaning a wound — the family caregiver will need to perform at home
Our veterans have served our country, and now it's time to support them and the incredible family caregivers who help our heroes live independently at home.

Where does your state stand?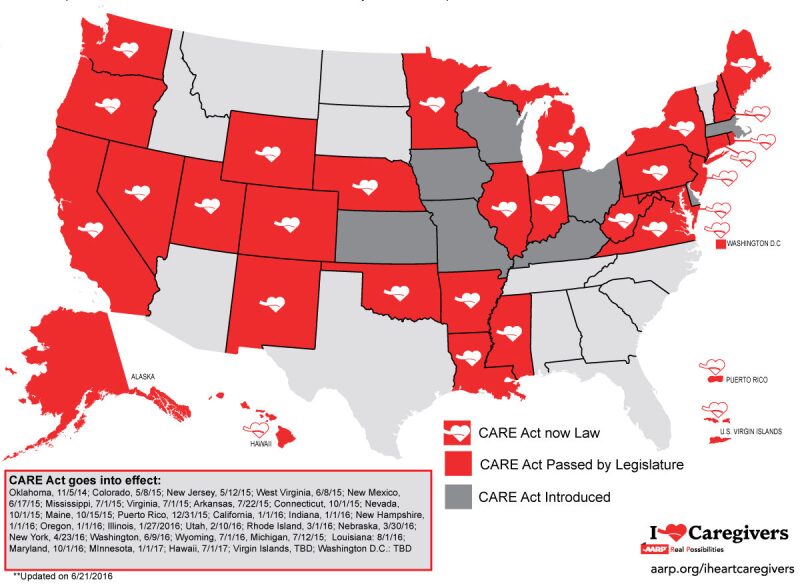 Find out more about how AARP is fighting to support family caregivers — more support, help at home, training and more — across the country, and get involved.

Thank you to all veterans and the family caregivers who care for them.
Wishing you all a happy and safe Fourth of July!
---

Elaine Ryan is the vice president of state advocacy and strategy integration (SASI) for AARP. She leads a team of dedicated legislative staff members who work with AARP state offices to advance advocacy with governors and state legislators, helping people 50-plus attain and maintain their health and financial security.

Follow Elaine on Twitter: @RoamTheDomes.