Celebrating Social Security's 80th Anniversary
By Jo Ann Jenkins , August 13, 2015 09:53 AM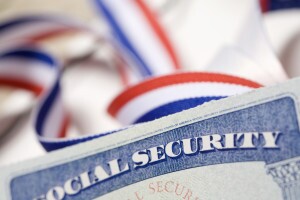 En español | On the morning of Aug. 14, 1935, Americans awoke in a country vastly different from the one we know today. The Great Depression had brought us to the point where, in the words of President Franklin D. Roosevelt, "one-third of the nation [was] ill-housed, ill-clad [and] ill-nourished."
Suffering the most were America's elderly. Nearly half of our older population in 1935 lived in poverty!
At approximately 3:30 on that August afternoon, President Roosevelt signed the Social Security Act into law. Thus began what grew into the most successful social program in America's history.
Eighty years later, Social Security is critical to the economic security of the middle class. Four in five adults (80 percent) rely on Social Security, or plan to rely on it, as a source of retirement income, according to a new AARP-sponsored survey commemorating the 80th anniversary.
For older Americans and their families, Social Security provides a guaranteed lifetime stream of retirement income that keeps pace with inflation. It also provides vital income to younger workers and their families if they can no longer work due to a disability, and critical financial support to their families should they die.
Achieve financial freedom with strategies to get out of debt and save for retirement »
A new AARP Public Policy Institute fact sheet reports that Social Security kept more than 22 million Americans out of poverty in 2013: 1 of 3 Americans age 65 and over, or nearly 15 million; 1 million children under age 18; and more than 6 million people ages 18 to 64.
Two-thirds of Americans across demographic and political lines say Social Security is one of the most important government programs, the new survey found. I'm especially encouraged to see that 9 of 10 adults under 30 believe Social Security is an important government program, and nearly 9 of 10 want to know it will be there when they retire.
Yet, with 10,000 people turning 65 each day for the next 15 years, we know that Social Security will face financial challenges. Our opportunity is to figure out how to make sure that those who have paid into and earned Social Security benefits receive them. Current beneficiaries must know that the benefits they rely on every day will not be reduced or taken away, and those nearing eligibility must know that the promise of benefits based on what they have paid into the program will be kept.
At the same time, we must also recognize that aging is different today from what it was a generation ago — and it will be different a generation from now.
Photo: Kameleon007/iStock
---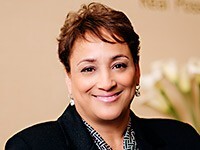 Jo Ann Jenkins is the chief executive officer of AARP. Follow her on Twitter @JoAnn_Jenkins.

Also of Interest

See the AARP home page for deals, savings tips, trivia and more.