Could You Retire From Your Job in Debt?
By Elaine Ryan, February 24, 2015 09:31 AM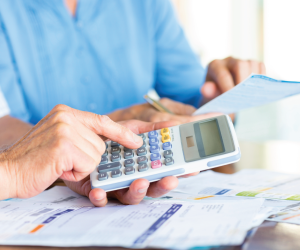 Think about retiring from your job with no savings — not even a little bit — just debt. Unfortunately this is the case for one in five Utahans, according to a new study released recently by Notalys LLC. This news is troubling, to say the least. To make matters worse, with 45 percent of working-age households having nothing — zero dollars — saved toward retirement, what's playing out in Utah could have significance nationwide.

That's why Utah and other states around the country are taking action to remedy this situation by establishing " Work and Save" plans—a commonsense solution to help individuals save toward a secure retirement. The plans are a win all around, benefiting employees, small businesses and states. The plans are:

Portable from job to job, easy to use, and give employees choice on how and how much they save.
Give small businesses a competitive edge.
Not a pension and can't add on to the states liability. Plus, with individuals shoring up their private retirement savings, they are less likely to be dependent on government programs.
>> Stay current on where we stand — AARP Advocacy Newsletter

Still, in my mind, the biggest bonus of Work and Save plans is: When people have a way to save for retirement at work, the rate of their saving increases exponentially — and by that, I mean 15 times.

Right now, state legislatures are discussing options to help their residents retire with confidence. Here are a few highlights:

Kentucky: Legislation is pending to create Kentucky Retirement Accounts (KYRA), the Kentucky version of Work and Save that would give 800,000 Kentuckians access to workplace savings.
Utah: The state is considering a Work and Save study to address financial insecurity in retirement. The Notalys study I mentioned earlier found that increasing the savings rate could save taxpayers $200 million over 15 years — a measure supported by 77 percent of Utahans age 25-64.
Oregon: Last year, Oregon created a legislative task force to study Work and Save. This year, the legislature is considering putting the plan into place, and hearings are scheduled in the coming weeks.
Maryland: This week, the state will release a report on retirement savings and begin hearing testimony on Secure Choice, the Maryland version of Work and Save.
Virginia: This month, a bipartisan bill to study the idea of a Work and Save plan passed the Virginia House unanimously.
Washington and Indiana are looking into innovative ways to help their residents save for retirement through a portal that would connect small businesses with private-sector retirement plans vetted for things like fee structure and disclosure.
Follow me on Twitter @RoamTheDomes for more news on retirement security. And to stay up to date on our AARP advocacy in the states, sign up for the AARP Advocates e-newsletter or visit your state Web page.

________________________________________________________________________


Elaine Ryan is the vice president of State Advocacy and Strategy Integration (SASI) for AARP. She leads a team of dedicated legislative staff members who work with AARP state offices to advance advocacy with governors and state legislators, helping people 50-plus attain and maintain their health and financial security.

Follow Elaine on Twitter: @RoamTheDomes.



Also of Interest

See the AARP home page for deals, savings tips, trivia and more.