Countdown to Care: Winners and Losers
By Elaine Ryan , June 26, 2013 06:54 PM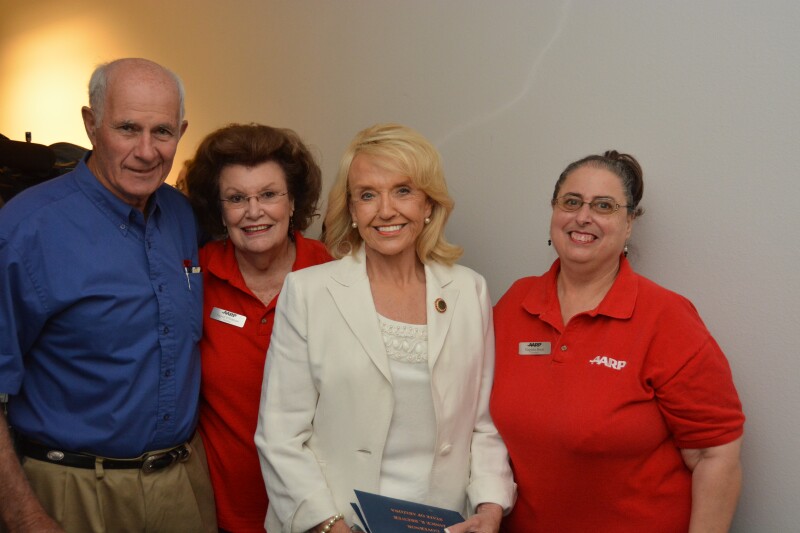 In the mad rush to pass budgets for the fiscal year beginning July 1, the health care of hundreds of thousands of hard-working Americans is at stake - and time is running out. As I write, only about half of the states have agreed to expand Medicaid, which will extend health coverage to residents who earn about $15,000 a year or less. The closer we come to July 1, the greater the wins and harder the losses:
Key Winners:

300,000 hard-working Arizonans will now have access to health care through the state's AHCCCS (Arizona Health Care Cost Containment System) program. Just last week, Arizona Gov. Jan Brewer won approval for her Medicaid Restoration effort. AARP Arizona praised the governor and the coalition of bipartisan legislators who voted in favor of restoring Medicaid, saying, "With the expansion of Arizona's AHCCCS program, these Arizonans will now be able to get the care they need, it will keep our rural hospitals open and also avoid overcrowding in our hospital emergency rooms."
Millions of low-income Californians will have access to the health coverage they need, including 395,000 50 to 64-year-olds. Lawmakers in California wrapped up their budget prior to a June 15 deadline, and sent it to Gov. Jerry Brown with expansion of the state's Medi-Cal program. AARP California commended state leaders, saying, "This landmark legislation will provide millions of low-income Californians with the health coverage they need. It will help 50 to 64-year-olds who have lost their jobs, are struggling to find new ones and can't get affordable health care."
New Jersey Gov. Chris Christie included Medicaid expansion in his budget, and the state legislature included it in the version they passed this week. Nearly 270,000 New Jersey residents will now be eligible to receive health coverage.
The tough political environment surrounding health care reform has hampered Medicaid expansion in some states as they wrap up their budgets.
The Losers:

Lawmakers in 16 states have said they will not expand Medicaid, meaning more than 6 million Americans who would be eligible for health coverage cannot get it. Those states are: Alabama, Alaska, Florida, Georgia, Idaho, Indiana, Louisiana, Maine, North Carolina, Oklahoma, South Carolina, South Dakota, Tennessee, Texas, Wisconsin and Wyoming.
Undecided include:

400,000 hard-working men and women of Michigan are counting on Gov. Rick Snyder and the state legislature. The Michigan State Senate adjourned without voting on a Medicaid expansion bill that passed the House earlier in June. Gov. Snyder called on the Senate to "take a vote, not a vacation."
500,000 Ohioans are waiting to see if the state legislature will pass Medicaid expansion. Ohio Gov. John Kasich strongly supports extending health coverage to residents who make about $15,000 a year or less.
While Gov. Tom Corbett initially opposed Medicaid expansion in Pennsylvania, his administration has been holding talks with the U.S. Department of Health and Human Services. AARP Pennsylvania has urged the state legislature to support Medicaid expansion. Nearly 500,000 Pennsylvanians could be eligible for health care under Medicaid expansion.
To stay up-to-date on our Medicaid expansion campaign, sign up for the AARP Advocate newsletter or visit your state web page. We'll be reporting more on those Undecided states in the weeks and months to come!