New Proposal Could Help Small-Business Employees Save for Retirement
By David Certner, February 11, 2016 06:37 PM
Multiple employer plans are one option for small employers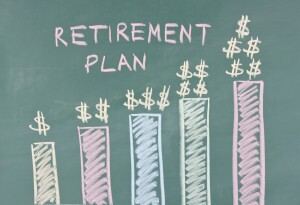 President Obama released the final proposed budget of his presidency on Feb. 9, and several items focus on financial resilience and retirement security, issues on which AARP has long advocated.

Social Security provides the most important base of income, but Social Security was never intended to be the sole source of retirement income. In addition, we need a strong and adequate employer-based system. Access to a workplace retirement plan is critical in helping families build retirement savings in addition to Social Security. However, only about half of the workforce has access to a retirement plan at work, leaving approximately 55 million Americans without the ability to save for retirement at work.

Having access to a workplace retirement plan makes workers 15 times more likely to save. When employees are offered a plan, about 70 percent voluntarily participate. Even better, when workers are automatically enrolled in a plan, with the option to opt out, participation jumps to about 90 percent.

For these reasons, AARP has long supported encouraging or requiring employer sponsorship of retirement savings vehicles. We have supported legislative proposals for automatic individual retirement accounts (IRAs) for employers that do not offer any retirement plan. We also have supported tax credits to encourage small employers to set up plans, including for administrative costs and employer contributions. And we have supported credits to help lower-income workers save, such as the savers' credit.

The real challenge is to make it as easy, and as automatic, for employers and employees to have retirement plan coverage. This is particularly true for small employers, who are focused on keeping their doors open; they do not have human resource departments or in-house plan experts to call on to run retirement plans.

AARP continues to push at both the national and state levels to make it easier to have retirement coverage for employers and employees — especially for small employers. If retired individuals do not have adequate income, the financial responsibility is likely to fall on government programs or the time and resources of other family members. AARP is committed to working at all levels on many different models to expand coverage. At the federal level, we are working with Congress and other stakeholders on developing what is being called an open multiple employer pension (MEP) model. In many ways, open MEPs have many elements in common with ongoing state work, and we believe both efforts have merit and can complement each other. In fact, the administration's budget put forward a MEP proposal. According to the administration's fact sheet, its plan would:

"Make it easier for employers to create pooled 401(k) plans to lower cost and burden. Multiple employer plans (MEPs) already allow employers with a 'common bond' to form a pooled retirement plan, offering benefits through the same administrative structure but with lower costs and less compliance burden than if each employer offered a separate plan. In his upcoming Budget, the President will for the first time propose to remove the 'common bond' requirement, enabling employers to take advantage of 'open MEPs' while adding significant new safeguards to ensure workers are protected. As a result, more small businesses should be able to offer cost-effective, pooled plans to their workers, and certain nonprofits and other intermediaries will be able to create plans for contractors and other self-employed individuals who don't have access to a plan at work."

For small employers, we must keep it simple. For employers who do not wish to take on the responsibility of administering a retirement plan, we should also provide automated options in which employers — or their payroll service providers — simply transmit payroll contributions to a designated legally responsible entity. The easier we make it for small employers, the more likely they are to use a MEP or similar option. In addition, ensuring that MEPs are required to act in the best interests of workers and employers will help improve overall retirement security.

For consumers, the key is to make sure there is a licensed and fully qualified entity that is acting in their interest. AARP believes any proposal in this area should include specific protections to ensure all parties are fairly protected. Employer and multiple employer plan duties should be clear. Employers or the MEP must be under a duty to transmit payroll contributions in a timely fashion, distribute materials, prudently select investments and other providers, and periodically monitor and review provider performance. Also, MEPs should meet minimum qualification requirements, including licensing, bonding, reserve and insurance requirements. We also believe the MEP should agree to act in a fiduciary capacity.

The potential advantage of MEPs is the ability to lower costs for employers and participants through pooled size and bargaining power. However, it is important to have a framework that ensures that participants benefit from the economies of scale derived from pooled investments and group pricing, comparable to similar groups in the marketplace. And consumers also need access to understandable information provided by either the MEP or the participating employer.

Meaningfully expanding retirement security, particularly for employees of small employers, remains a critical challenge. There are many promising ideas worthy of consideration to expand retirement coverage and adequacy — including MEPs — for the tens of millions of Americans who need access to workplace retirement savings vehicles.


---
David Certner is the legislative counsel and legislative policy director for government affairs at AARP. Follow him on Twitter @DavidCertner for the latest updates on what's happening in Washington on the issues that matter most to older Americans.