Family Caregivers, Like Superheroes, Need a Break
By Elaine Ryan , September 22, 2014 01:01 PM
"I'm so tired, even my health has gone down due to stress. I love my mom ... but with my health issues, all I do is cry alone. Sometimes I feel like I'm drowning, can't breathe ... nothing seems OK." —Ruby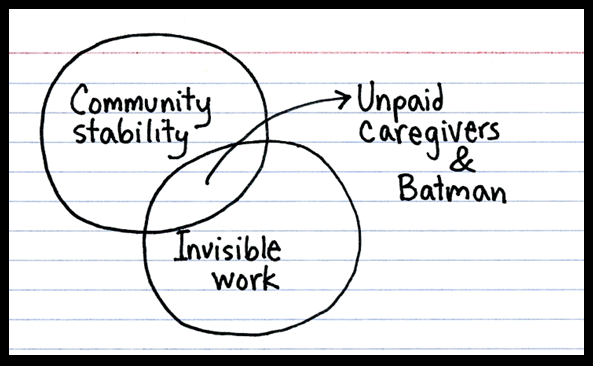 Ruby is one of 42 million family caregivers across the country who provide an invaluable resource in caring for an older loved one. Many are on call 24 hours a day – just like a superhero. They serve as accountant, cook, assistant, nurse, housekeeper and companion, among many other roles, to help their aging parents, spouses, brothers, sisters, aunts, uncles and friends live independently at home. Every day, these caregivers do remarkable things — but their labor of love is not without challenge. Family caregivers often put aside their own needs:

skipping doctors' appointments
not getting enough sleep
eating poorly
In fact, 1 in 6 family caregivers report that their own health worsened during the time they were caring for a loved one. While they do it willingly, caregiving is a big job, and once in a while, caregivers need a break.
Ruby isn't the only family caregiver I've heard from about the stress and challenges they face. Jackie says, "Need to find help, need to have a break." Mary shares, "Time for yourself — yeah, right."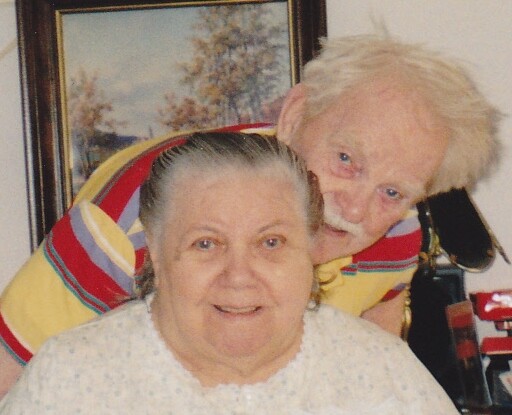 Having cared for my Mom and Pop for more than 15 years, I understand firsthand what Ruby, Jackie, Mary and so many family caregivers go through. While in the moment, it's extremely difficult to think about putting ourselves first — and carving out "me time" can seem impossible. But as caregivers, if we don't take care of ourselves, we won't be able to take care of our loved ones.
As Linda says, "Don't try to be superwoman." After all, even superheroes take a break. Just think about those moments after Bruce Wayne returned from the Batcave!
That's why respite care — like adult day services or periodic visits in the home — is so important. These programs allow family caregivers to take a hard-earned and well-deserved break. For example, when my "Super" Pop was caring for Mom, his break was to take a trip to the grocery store. Others:

get a cup of coffee with a friend
catch up on work
go to the doctor
get some sleep

The fact is: Respite care allows family caregivers to take a much-needed break to recharge, so they have the strength and energy to carry on.
Respite care programs are available, in some way, across all 50 states and the District of Columbia, but they vary in type and availability. They might be:

offered in the home or at a center
an informal network of neighbors caring for neighbors
a formal program of the state
peer-based or multigenerational assistance
>> Get discounts on health services with your AARP Member Advantages.
How to find these services also varies, depending on where you live. Your local Aging and Disability Resource Center is a good place to start. Click here to find yours.

Fighting for you!
AARP is fighting in states across the country to improve access to respite care programs. So far this year:

Colorado, Missouri and Wyoming caregivers will have more access to respite care, thanks to a boost for services provided at home and in the community.
New York caregivers who have been on a waiting list for services will finally receive some relief.
Florida caregivers who help loved ones with Alzheimer's will have greater opportunity to access a unique respite care program designed especially for those dealing with this disease.

And we're still fighting!
Fellow family caregivers, remember, you're not alone.

Follow me on Twitter @RoamTheDomes for more news on caregiving and other advocacy across the country.
Images — Diagram: Jessica Hagy; Mom and Pop: Elaine Ryan
Also of Interest

See the AARP home page for deals, savings tips, trivia and more