Family Caregiving Bridges Political Divides
Through my years of experience advocating in Washington, D.C., and across the country, family caregiving has been one of the more distinctive issues I've worked on. First and foremost, family caregiving touches almost all Americans: We are either caregivers now, have been in the past, will be in the future — or will need care ourselves. Family caregiving is also a special issue because it bridges political divides and cuts through partisan politics; family caregiving is not a Democratic or Republican issue — it's a family issue.

Today more than 40 million Americans care for older parents, spouses, children with disabilities and other loved ones so they can live independently in their homes and communities for as long as possible. This unpaid assistance they provide exceeds $470 billion annually.

As my two millennial sons and I care for my husband, their father, who has ALS, I know that I have much in common with my fellow caregivers. Yet, I also know my experience is unique in many ways. Indeed, each of our caregiving experiences is individual, seen through our own personal family lens.

Are you a family caregiver too? Your story matters.
Share it today and help us fight for family caregivers.
On July 6, AARP along with other national organizations held a briefing on Capitol Hill to take a closer look at different types of family caregiving situations, or subpopulations. We heard from experts representing the Alzheimer's Association, Autism Speaks, Mental Health America and the Elizabeth Dole Foundation, all family caregivers themselves. Here is a glimpse at their stories.

Alzheimer's and Dementia
Seven years ago, Beth Kallmyer, who is the vice president of constituent services for the Alzheimer's Association, got a call from her father breaking the news that he had been diagnosed with Alzheimer's disease.

"In spite of all of the resources, it was still a devastating experience."


Until her father passed away in 2015, Beth was one of the nearly 16 million family caregivers who help loved ones with Alzheimer's or dementia. She emphasized that the length of time for which they provide assistance can be up to 20 years. This alone can create additional stress, depression and personal sacrifices with significant financial impact. Today, 5.2 million Americans have Alzheimer's disease; by 2050, that number could nearly triple to 13.8 million.

Intellectual and Developmental Disabilities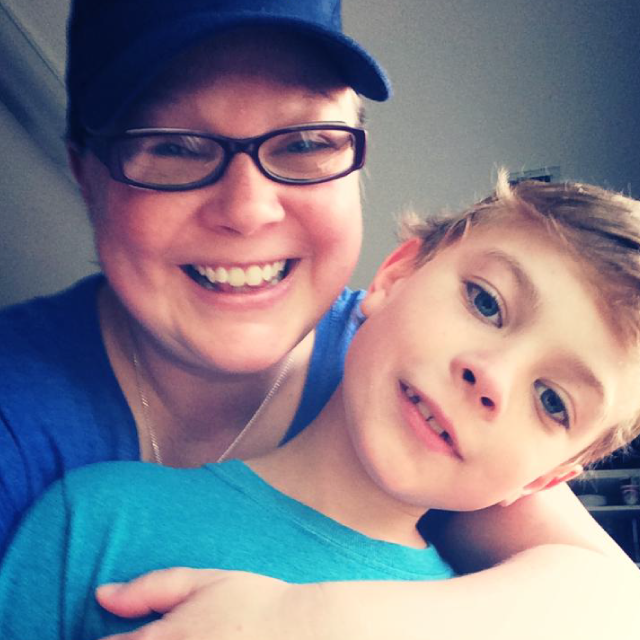 J-Jaye Hurley's now 11-year-old son, Jackson, was diagnosed with autism spectrum disorder at age 2, then mitochondrial disease, epilepsy, severe intellectual disability and a genetic pain disorder; he is nonverbal.

"Jackson's needs are very intense… he still requires assistance with all activities of daily living. He cannot be left alone at all and requires constant adult supervision."

J-Jaye serves as the coordinator for the Autism Response Team in the Southeast for Autism Speaks. She shared that family caregivers of individuals with intellectual and developmental disabilities often need to plan for the care of their loved one as they, themselves, get older. Today, more than 860,000 of these family caregivers are over age 60.

Mental Health Needs
Debbie Plotnick is the vice president for mental health and systems advocacy at Mental Health America. Her now adult daughter, Ashley, struggled with mental health needs as a teenager. Debbie is proud to report that Ashley is doing well today, working as a hospice nurse, but getting to this point wasn't easy — especially since those who help loved ones with mental health needs often don't receive the same degree of empathy, sympathy, support or understanding as family caregivers in other situations.

"When you are dealing with a teenager who is actively suicidal for four years, like I was, you know, it's really tough."

Military and Veteran
One of the 5.5 million military or veteran family caregivers in the U.S., Ann Marie Salvatore-Pacciano, retired from her much-loved career as a teacher to help her husband, Gary, a post-9/11 veteran. His 35 years in the Army National Guard and Reserves resulted in numerous physical and psychological issues, including leg, nerve, back, shoulder and spinal injuries.

"And all of a sudden, knock on the door, my husband was coming home, completely, 100 percent disabled."

Now a Dole caregiver fellow and Hidden Heroes Caregiver Community Program assistant with the Elizabeth Dole Foundation, Ann Marie explains that military and veteran caregivers are often much younger than other caregivers, resulting in unique challenges, such as an increased need for workplace flexibility.

What Family Caregivers Have in Common
While each of the family caregivers who participated in the briefing outlined the challenges related to specific subpopulations, the overwhelming commonalities of their experiences strike me as significant.

First and foremost, each expressed the need for more support for family caregivers — help at home, training, workplace flexibility, and especially the opportunity to get some relief from their caregiving responsibilities. I hear this plea echoed from every family caregiver I encounter — including the thousands who have shared their stories on AARP's I Heart Caregivers.

Family caregivers take on huge responsibilities that I know, firsthand, can be overwhelming, stressful and exhausting. Each day they: help with bathing and dressing, manage medications, drive to appointments, prepare meals, and more.

The RAISE Family Caregivers Act
As we face physical, emotional and financial challenges, commonsense legislative steps — like the bipartisan Recognize, Assist, Include, Support and Engage (RAISE) Family Caregivers Act — can help make our big responsibilities a little bit easier. Passed unanimously in the U.S. Senate last year, and currently pending in the U.S. House, the RAISE Act (S. 1719/H.R. 3099) would create a national strategy to recognize and support family caregivers. The RAISE Act would help family caregivers broadly and is endorsed by more than 50 national organizations, including AARP, the Alzheimer's Association, Autism Speaks and the Elizabeth Dole Foundation.

I urge you to contact your U.S. representative and ask them to cosponsor the RAISE Act today to support America's greatest support system: family caregivers. Call 844-259-9351 today.
Resources for Family Caregivers

---

Nancy LeaMond, chief advocacy and engagement officer and executive vice president of AARP for community, state and national affairs, leads government relations, advocacy and public education for AARP's social change agenda. LeaMond also has responsibility for AARP's state operation, which includes offices in all 50 states, the District of Columbia, Puerto Rico and the U.S. Virgin Islands.

You can follow her on Twitter @NancyLeaMond.