Feds Propose New Health Insurance Consumer Protections
By Andrew Schwab, December 16, 2015 09:00 AM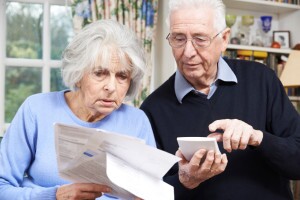 En español | Have you ever scheduled a medical procedure, made sure your health insurance was covering it as in-network — but later were surprised to receive an out-of-network bill from one of your health providers?

Or, have you ever enrolled in a health plan available in your area, but then, when it came time to seek needed medical care from a specialist, you discover that none were available both in-network and within a reasonable distance from your home?

Fortunately for the many Americans 50-64 years old who have purchased health insurance via one of the federally run health insurance marketplaces, some help may be on the way.

On Nov. 20, the U.S. Department of Health and Human Services (HHS) published regulations that propose to address some of the troublesome circumstances described above.

Specifically, HHS is proposing some critical improvements:



Costs to consumers who are billed for certain out-of-network services provided at an in-network facility (such as an anesthesiologist or pathologist) would count under this proposal toward the annual limit on out-of-pocket expenses (slated to be $6,850 in 2016) unless insurers provide the consumer 10 days' written notice that they may face such charges. This is an important protection, as currently consumers can be liable for large out-of-network costs without the protection of the annual limit, even if they were not aware that an out-of-network charge was a possibility.


HHS is also proposing a new process for determining if insurers have enough in-network providers close to where you live. Current standards require insurers to have a network that contains enough providers — including specialists — to ensure that all services are accessible and available without unreasonable delay. HHS is proposing a new process in which a minimum federal threshold would be established. We think this is a smart and necessary consumer protection.


Finally, AARP has long advocated for HHS to better notify Americans approaching age 65 of their Medicare eligibility. In this proposal, HHS is asking for suggestions on how to notify marketplace customers of their potential Medicare eligibility.
AARP will be filing our comments to HHS' proposal by the Dec. 21 deadline. These proposals are just that — proposals — and we will be both supporting these ideas while also urging HHS to expand upon them for the betterment of consumers.


---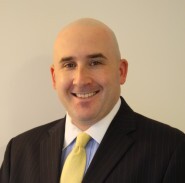 Andrew Schwab is a senior legislative representative on the Federal Health & Family Team in AARP Government Affairs, where he represents AARP on Capitol Hill and with the executive branch. Andrew's area of expertise is private health insurance including Medicare Advantage, Medicare Supplemental Insurance, the Affordable Care Act and employer-sponsored health insurance.

You can follow him on Twitter @AndrewSchwabNJ .


---